Back
31st International AVL Conference "Engine & Environment"
Go back
31st International AVL Conference "Engine & Environment"
6th - 7th of June, 2019
Helmut-List-Halle, Graz, Austria
share
Register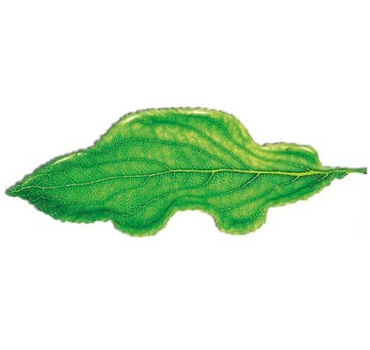 share
6th - 7th of June, 2019
Helmut-List-Halle, Graz, Austria
SAVE THE DATE
31st International AVL Conference "Engine & Environment"
Register
---
COMPETITION OF ENERGY CARRIERS
IMPACT ON THE PROPULSION SYSTEM
In the future, it will be increasingly important to include a comprehensive view of energy production and delivery in both portfolio planning and powertrain development. The choice of energy carrier and the interactions between the areas well-to-tank (production, storage, transport and distribution) and tank-to-wheel (storage and energy conversion in the vehicle) result in decisive impulses for development with respect to a sustainable reduction of CO2 and pollutant emission. The complex competition between energy carriers thus has a significant influence on the competition of powertrain concepts. The variety of combustion engine based powertrain concepts, BEV and FCEV will presumably remain for some time to come.
In this respect, renewable energies are faced with the particular challenge of continuous availability. This means that we increasingly find ourselves in a transition from a scarcity of energy resources to a limitation in energy storage capacities.
The conference will focus on three thematic blocks:
Production, storage, transport/distribution of energy carriers
Energy storage media in the vehicle
The main focus will be laid on the consequences for the powertrain portfolio
The following questions, amongst others, need to be answered:
For how long will the existing variety of powertrain confi gu rations continue to exist?
What roles will BEV and FCEV play in the future?
How can the challenges of the well-to-tank chain for BEV and FCEV be overcome?
Will synthetic fuel save the combustion engine?
How can the irregular availability of renewable energy be buffered?
What is the best strategy for a future portfolio of energy carriers and powertrains?
Which technologies will dominate in infrastructure, transport, distribution and storage?
What are the most attractive future energy carriers?
At the end of the day, the availability of different forms of energy will predominantly determine powertrain portfolios of the future, whereby regional differences may possibly be more pronounced than before. Naturally, any new and alternative powertrain technologies will have to comply with classical acceptance criteria such as affordability, robustness and usability.
THE ENTIRE CONFERENCE IN YOUR HAND
The "Engine & Environment" App keeps you up-to-date with everything to do with the conference, featuring information on speakers and presentations and the latest conference news. Download the newly designed app now onto your smartphone or tablet:


Agenda
31st International AVL Conference "Engine & Environment"- Speakers and Session-Chairmen
We are glad to introduce the following lecturer and session-chairmen to you. Further speakers, detailed information about the timeline and the lecture titles will follow shortly.

Prof. Dr. Robert Fischer, Executive Vice President Engineering and Technology Powertrain Systems, AVL List GmbH
Prof. Dr. h.c. Helmut List, Chairman & CEO, AVL List GmbH
Prof. Dr. Helmut Eichlseder, Session-Chairman, University of Technology Graz
Prof. Dr. Ferit Küçükay, Session-Chairman, University of Technology Braunschweig
Dr. Hermann Pengg-Bührlen, Head of Project Management e-fuels, CEO Audi e-gas Betreibergesellschaft & Audi Industriegas GmbH, Audi AG
Wolfgang Langhoff, Chairman BP Europe SE, BP Europe SE
---
Info Point
Conference languages: German and English (simultaneous translation)

Download the Registration Form here.

For further information please contact:
AVL List GmbH, Hans-List-Platz 1, 8020 Graz, Austria
Phone: +43 316 787-927, email: event@avl.com, www.avl.com
---
Hotel Reservation
AVL has blocked rooms at designated host hotels and has made every effort to secure the best possible room rates for you at this event.
To ensure you get the best room rates please book via this link

The showed rates will be available until approx. four weeks before the event. So please make sure to book a room on time.
Attendees who have booked a room via the link will be automatically considered for the bus shuttle to the different locations.
---
Date
6th - 7th of June, 2019
Location
Helmut-List-Halle, Graz, Austria
---