Go back
7th International Exhaust Gas and Particulate Emissions Forum
March 6 - 7, 2012
Forum am Schlosspark, Ludwigsburg, Germany
Share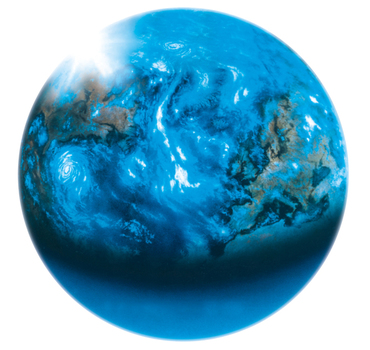 Share
March 6 - 7, 2012
Forum am Schlosspark, Ludwigsburg, Germany
7th International Exhaust Gas and Particulate Emissions Forum
---
In connection with the forthcoming Euro 6 exhaust standards and beyond the following, we will still concentrate on vehicles with internal combustion-engines. The partelectrified drive systems such as hybrid drives including Range Extender will be considered as well; and all against the background of significantly reduced CO2 emissions.

The 7th International Exhaust Gas and Particulate Emissions Forum will provide comprehensive and focused information about the current challenges and solutions to traffic related pollution. Main topics are the reduction of particulate emissions of GDI engines, the development of NOx after treatment systems and the specific requirements and possible solutions for electrical drives. The application of the whole system and the experiences with "In Use Compliance of HD appliance" are further topics as well as the status of emission sensor systems and On Board Diagnostics (OBD). Traditionally the measurement technology is in the focus of the Forum.

The keynote and lectures are about the development of the automotive industry, the energy potential of mobility, challenges in the Asian market, legal requirements especially for hybrid drive and the future fuel scenarios.

AVL Deutschland is looking forward to welcoming you for the 7th time at the "Forum am Schlosspark" in Ludwigsburg. Your participation will provide an informative and creative exchange of ideas and therefore the success of this event.
Agenda
Conference Program 2012
Tuesday, 6th of march 2012

09:00
Welcome and Opening of the 7th International Exhaust Gas and Particulate Emissions Forum
Prof. H. List – AVL List GmbH, Graz, Austria
Session 1*:
Chairman: Prof. Dr. H. Tschöke – Universität Magdeburg
09:15
Keynote speech – Transport Policy
W. Hermann – Verkehrsminister, Baden-Württemberg
10:00
How long we drive cars – what automotive industry will experience?
Dr. H. Becker – Institut für Wirtschaftsanalyse und Kommunikation
10:30
Coffee Break
11:15
Development process for achieving lowest engine out particulate number with GDI.
Dr. G.-K. Fraidl – AVL List GmbH, Graz, Austria
11:45
Endurance test with particulate filter on a modern homogeneous turbocharged 1.6L DI Gasoline engine for compliance with future particle number emission legislation
Dr. I. Mikulic, M. Warnecke, S. Majkowski, P. Vosejpka – DOW
12:15
Heavy-Duty engine Particle Number measurement in the opinion of a Technical Service
L. E. Schulte – TÜV Nord
12:45
Lunch
Session 2*:
Chairman: Prof. Dr. J. Krahl – Hochschule Coburg
14:15
Hybrid-Procedures and challenges for emission measurement Systems
K. Engeljehringer – AVL List GmbH, Graz, Austria
Prof. Dr. C. Beidl – Technische Universität Darmstadt
14:45
In-Use Emissions Developments in the New and Future European Motor Vehicle Emissions Regulations
Dr. P. Bonnel, Dr. A. Perujo – European Commission, DG Joint Research Center
15:15
Mobile "in use" emission measurement in real agricultural applications, a contribution to the EU-PEMS pilot program for nonroad mobile machinery (NRMM)
Dr. Ch. Gietzelt – TÜV Hessen GmbH
Hr. H. Heinle – FENDT / AGCO GmbH
Dr. H.-W. Knuth – DEUTZ AG
15:45
Coffee Break
16:30
New developments in photoacoustic exhaust gas monitoring
Prof. Dr. Ch. Haisch, Prof. Dr. R. Nießner – Technische Universität München
17:00
Design of a Virtual Sensor for the CO2, CO and HC Emissions of a Diesel Engine
R. Messing, Prof. Dr. H. Tschöke, Dr. L. Schulze – Universität Magdeburg
Dr. L. Henning – IAV GmbH, Berlin
17:30
State of the art FT-IR technology for reactive, limited components (NH3 / NO2) in comparsion with new measurement methods
A. Heubuch – Technische Universität München
B. Arlitt – AVL Emission Test Sytems GmbH, Gaggenau
18:00
Spectrometer based on quantum cascade lasers for fast and artefact free analysis of raw exhaust emission
Dr. R. Brunner, Dr. A. Lambrecht – Fraunhofer Institut für Physikalische Messtechnik (IPM), Freiburg
19:00
Welcome Cocktail followed by Dinner

Wednesday, 7th of march 2012

Session 3*:
Chairman: Dr. E. Jacob – Emitec GmbH
08:30
Measurement of vanadium emissions from SCR catalysts
O. Kröcher, M. Elsener, T. Schildhauer – Paul Scherrer Institut
J. Moser, I. Begsteiger – Porzellanfabrik Frauenthal
D. Chatterjee, Klaus Rusche – MTU Friedrichshafen
09:00
New side-stream methods for the catalytic decomposition of liquid ammonia precursors (reducing agents) in Selective Catalytic NOx Reduction Systems (SCR) of automotive diesel engines
Prof. G. Wachtmeister –Technische Universität München
09:30
Valve train variability applied on a modern Diesel combustion system for efficient NOx-aftertreatment
Dr. D. Messner, A. Bittermann, Dr. J. Michl – BMW Motoren GmbH
10:00
Coffee Break
Session 3*:
Chairman: Prof. Dr. G. Wachtmeister – Technische Universität München
10:45
The regulation of greenhouse gas (GHG) emissions from commercial vehicles and HD diesel engines - meeting the new US regulations
Dr. S. J. Charlton, Dr. D. W. Stanton – Cummins Inc., Columbus Indiana, USA
11:15
Studying the influence of dilution in particle number measurements
Dr. H. Beck, Dr. D. Rothe, C. Tyroller – MAN Truck & Bus AG
11:45
The Importance of Soot Reactivity of Diesel Soot for Engine Thermodynamics and Exhaust Aftertreatment
Dr. A. Maßner, Prof. Dr. U. Gärtner, Dr. T. Koch – Daimler AG, Stuttgart
12:15
Lunch
Session 4*:
Chairman: Prof. Dr. H. Harndorf – Universität Rostock
13:45
Combined use of computational simulation and real measurements – a way to optimize SCR catalyst performance
Dr. P. Spurk, H.-D. Noack, Dr. S. Philipp, S. Malmberg – Umicore AG & Co KG, Hanau
A. Keber, Dr. S. Zarl, W. Fuchs – BMW Motoren, Steyr, Austria
14:15
Model-based development method for the optimization of the urea dosing in SCR systems
Dr. M. Frobenius – AVL Deutschland GmbH
R.-G. Entlesberger, A. Ennemoser – AVL List GmbH, Graz, Austria
Dr. J. Henn, Dr. A. Scheeder – Emitec GmbH, Lohmar
14:45
Coffee Break
15:15
Availability of energy resources
J. Messner – Bundesanstalt für Geowissenschaften und Rohstoffe
15:45
The Drivetrain torn between the conflicting Priorities of Asian Growth Markets
Prof. Dr. P. Gutzmer – Automotive Schaeffler GmbH
16:15
Closing Remarks
Prof. Dr. H. Harndorf – Universität Rostock
D. Zuther – AVL Deutschland GmbH
16:45
End of conference
---
Location
Forum am Schlosspark, Ludwigsburg, Germany