Back
7th International Symposium on Development Methodology
Save the Date
7th International Symposium on Development Methodology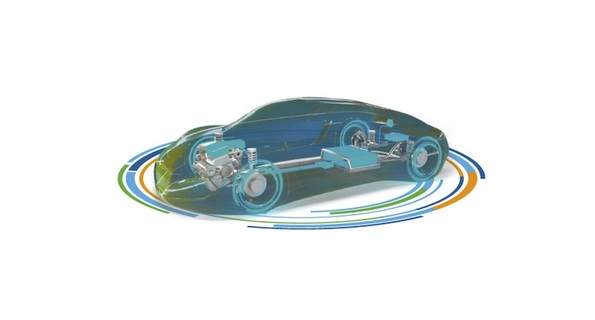 ---
14th - 15th of November, 2017

Kurhaus, Wiesbaden, Germany
Testing and Simulation – early safeguarding of complex development targets

With the 7th International Symposium for Development Methodology, we would like to expand the successful format of the conference with the additional focus on virtualisation. To safeguard the development goals, there is a major shift in development methodology to push for more frontloading, moving testing from the real road to test beds and back into the virtual environment. Within the scope of the event, however, virtualization will be intensively examined not only in the form of pure simulation, but primarily in connection with topics of application in vehicle or system testing and according real development environments. Such combined approaches allow early safeguarding of complex development targets.

Early safeguarding of complex development targets requires the transfer of vehicle concepts or components into the "virtual" world. We will not only look at hardware, components or systems, but also on control or software components, which must be parameterized at an early stage in the development process. Development tools and methods involving simulation are a prerequisite for efficient working methods and thus successful products.

As you have certainly noticed, we start the 7th International Symposium with a new logo! With this we would like to highlight the challenges arising within the key topic of connectivity. The connection of technical components and according tasks, coupled with stronger networking of the processes and the active people within them, offer additional and new innovative approaches to solutions which will further become important focus parts of the symposium also in the future.

RDE Real Driving Emissions, networking of the different components in the vehicle and the vehicle with the environment, and automated and / or autonomous driving with ADAS place ever-increasing demands on development processes, tools and, above all, the people involved in these tool-supported processes. Current approaches with regard to all the above aspects will be discussed with in the different session.

In addition to the topics mentioned above, we would naturally like - as in the past 6 symposia - to discuss further methodologies in the field of vehicle and powertrain development. Focuses on testing, calibration, modeling and optimization, but also topics like data analytics - the methodical handling and the learning from large amounts of data - concerns us all.

Be prepared for invigerating international lectures, whose quality is guaranteed by a high-ranking program advisory board. We will keep you up to date and inform you about the final program!

Your Program Advisory Board
Evening Program
On the evening of November 14th, 2017, we would like to spend a special evening with you in the museum of shipping in Mainz. We look forward to your participation.
---
Info Point
Venue
Kurhaus Wiesbaden
Kurhausplatz 1
65189 Wiesbaden

Registration fee:
All fees include proceedings, catering and evening program (plus VAT).

€ 1050,- Registration fee
€ 925,- if you register before July 21st, 2017 (early bird discount)
€ 525,- for members of universities (limited)
€ 210,- for students (limited)

Cancellations:
The registration fee will be reimbursed (minus € 70,- for administrative costs – students € 20,- – plus VAT) provided that a written cancellation is received by September 29th, 2017 (postal date). Cancellations after this date will result in the forfeit of the full registration fee.

Presentation languages:
German and English (simultaneous translation)

Subsidized participation for students:
Students have the possibility to apply for a complimentary participation subsidized by the following companies: BMW, Continental Automotive, Daimler, Denso, Jaguar Land Rover, VW and AVL (limited number of seats).


Please address any inquiries relating to papers to:
AVL Deutschland GmbH
AVL EUROPE ITS
Christopher Christ
Kreuzberger Ring 24
65205 Wiesbaden-Erbenheim
Phone: +49 611 335496-0
Email: entwicklungsmethodik@avl.com


Please address any organizational questions to:
AVL Deutschland GmbH
Sabine Müller
Peter-Sander-Straße 32
55252 Mainz-Kastel
Phone: +49 6134 7179-16
Email: entwicklungsmethodik@avl.com
---
Order Proceedings
If you want to order one of the last proceedings, please click here.
---
Program committee
The quality of the technical papers is guaranteed by the Programme Committee.

We would like to thank:
Univ. Prof. Dr. Christian Beidl
Technische Universität Darmstadt
Dipl.-Ing. Harald Behrendt
Daimler AG Stuttgart
Dipl.-Ing. Christopher Christ
AVL Europe
Dieter Gundel
Volkswagen AG Wolfsburg
Dr. Jürgen Hagen
Denso International Europe, Aachen
John Houldcroft
Jaguar Land Rover, Whitley, UK
Roland Jeutter
AVL Deutschland GmbH
Dr. Michael Kordon
AVL List GmbH
Dr. Erwin Kranawetter
BMW Motoren GmbH, Steyr, Austria

Dipl.-Ing. Eike Martini
Continental Automotive GmbH, Regensburg
Dipl.-Ing. Bernhard Schick
Hochschule Kempten
---
Call for Papers
Would you like to contribute to the development of the leading platform for development methodology with around 250 participants? Then apply for a Call for Paper and contribute to the success of the symposium.
We kindly ask to submit abstracts for the following, exemplary topics:
Industrialization
Trends in vehicle technology and related challenges to the development methodology
Consistent use of methods and tools throughout the development process
Efficiency and quality through application of methodologies
Successful introduction and roll out of new methodologies (Process, Organisation, Knowledge)
Virtualization
Virtualization as a challenge
Connected development environments – virtual and real
How does the development methodology of tomorrow look like?
System Optimization
Simulation - Test - Vehicle: method development & deployment
Consistent use/reuse of data & models
Technology and method, e.g. methodology-based topics about:

Real Driving Emissions
Connected Powertrain
Electrification
Autonomous Driving
Road to Rig
Model-based Development
Intelligent Data Mining
We are looking forward to receiving your abstract with a maximum of 3000 characters, including title, authors, co-authors and company names as well as contact details. Please send it to the contact below by 24th of February, 2017, at the latest:
AVL Deutschland GmbH
Mrs. Sabine Müller
Peter-Sander-Straße 32
55252 Mainz-Kastel
sabine.mueller@avl.com
Tel.: +49-6134-717916
Fax: +49-6134-3588
---
Student's Sponsorship
The sponsors are supporting free participation for students. If you are interested in networking and access to expert knowledge please apply via email entwicklungsmethodik@avl.com.

Many thanks to our sponsors!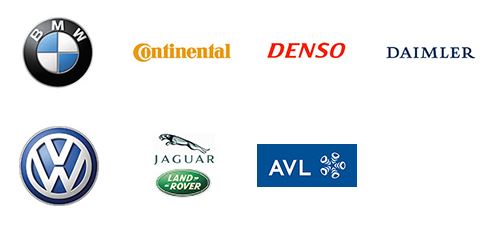 Application criteria and selection process:
Subsidized places are applicable for Bachelor and Master students focusing on the topics of vehicle engineering, combustion engines or comparable subjects.

Applications should contain a CV, a motivation letter, a confirmation of matriculation as well as certificates of completed examinations. If applications are on a par, further selection will be based on a "first-come, first-served" principle.

All submitted applications will be evaluated by the program committee. By submitting applications, students agree to these rules and eligibility requirements, especially that AVL may forward submitted documents to the organizations mentioned above. Any recourse to courts of law is excluded.

Closing date for submission of application is the 29th of September 2017.

Please submit your papers to the following email address: entwicklungsmethodik@avl.com.
---
Review
The sixth International Symposium on Development Methodology is just around the corner. Reason enough to further refine the successful format and take into account future trends. A lot of intense discussions and feedback within the programme committee has confirmed the strategic orientation of the conference; so not only the new methods themselves but also their transfer and roll-out into the development process will be discussed. In addition to technology, the human interaction is at the centre of the processes. Even the best approaches are ineffective if they cannot be implemented and actually become effective. Following the launch of disruptive technologies, we therefore have given this year's event the subtitle "Crossing the Chasm" and extended the focus to the complete vehicle.

The optimization of development processes takes place in the context of dynamic changes. Issues such as CO2-targets and Real Driving Emissions (RDE), which must be reconciled with the conflicting demands of customer acceptance, have to be addressed methodically. How well and quickly these can be achieved is a crucial element in competitive differentiation. Considering that the diversity of concepts, vehicles and their powertrain systems will further increase in the foreseeable future, the intelligent use of simulation, test and application data will become a key topic. The challenge is remarkable, since it is essential to balance partially contradictory aspects of integration, open data and tool chains as well as usability. The effective link between simulation and test plays a key role.

The programme committee faced the particularly demanding challenge of compiling an optimised pro- gramme from the numerous proposed abstracts, as the number of development methodologies continues to rapidly increase. Model based development is thereby the focus of implementation, but it is also being challenged by new "model free" approaches for certain tasks.

In addition the major challenges that have to be met, global development cooperation, is addressed in international papers. Just as the development has to be shaped increasingly across different domains – connectivity is just one example – the composition of the contributors is also a key success factor. Numerous OEMs are present – AMG, BMW, CNH, Daimler, Ducati, GM, JLR, Tata and Volkswagen – as well as major suppliers such as Bosch, Continental and Schaeffler. Other participants include leading engineering service providers together with interna- tional and German universities.

Therefore this event provides a forum in which specialists and decision makers from the different areas of technology and management can discuss the state of the art and can establish a foundation for future orientation. This time the interests of the engineers responsible for the vehicle application field are addressed in addition to those of the regular participants.

One traditional event can already be announced: there will be an exciting social programme as well – an ideal forum for intensive discussions and the exchange of ideas. I am sure that within the scope of the symposium many crucial topics will be addressed and I will be pleased to welcome you in Wiesbaden in November.
Conference Program 2015
Tuesday, 10th of November 2015

08:45
Welcome and Opening of the 6th International Symposium on Development Methodology
Prof. H. List – AVL List GmbH
09:00
Beyond the innovation chasm: The invention of Standards and the ignition of global wealth
H. Stuhlmann – Continental Automotive GmbH
09:30
Modern development platform for the calibration of vehicle powertrains
Prof. Dr. U. D. Grebe, T. Dobes, H. Jansen, T. Kaserer, K. Klumaier, M. Riener – AVL List GmbH
Session 1*:
Vehicle & Powertrain
Chairman: Prof. G. Hohenberg – IVD Professor Hohenberg GmbH, Graz, Austria
10:00
Challenges in Drivability Calibration during the Development of the Mercedes-AMG GT
Dr. J. Fischer, M. Sc. S. Weber, M. Körner – Mercedes-AMG GmbH Dr. R. Jakobi, Dr. F. Kirschbaum – Daimler AG
10:30
Introduction of a virtual multi-parametric optimization based on a multi-domain simulation of the vehicles thermal behaviour
M. Dobmann – Volkswagen AG, Prof. Dr. J. Hadler – Automobil-Prüftechnik Landau GmbH
11:00
Break
11:30
Model Based Optimization of the Ducati Multistrada MY15 with Desmodromic variable Valve Timing (DVT)
G. Zerbini, G. Cugnetto – Ducati Motor Holding S.p.A. M. Ivarson – AVL List GmbH
12:00
Calibration on Powertrain test rigs
C. Karthaus, Z. Karlsson,T. Paland, F. Kirschbaum, H. Behrendt – Daimler AG
12:30
Lunch
Session 2*:
Process, Rollout & People
Chairman: Prof. R. Isemann - Technische Universität Darmstadt
14:00
Standard tests – the key to innovative test operation in engine test field
Dr. J. Rückert, C. Hillers, Dr. H. Konrad – BMW AG
14:30
Worldwide Roll-Out of Calibration Tools: Challenges arising from the Expansion on Global Market
Dr. H. Sequenz, Dr. K. Kidorova, Dr. L. Sarbu – Continental Automotive GmbH
15:00
Sustainable Design Decisions Based on Cross-Linked Cause and Effect Chain Models Applied for the Optimization of an Automatic Transmission
T. Freudenmann, M. El-Haji – Karlsruher Institut für Technologie (KIT), B. Schick – AVL List GmbH, C. Sibla, M. Müller – ZF Friedrichshafen AG
15:30
Break
Session 3*
Data Intelligence
Chairman: Prof. R. Isemann - Technische Universität Darmstadt
16:00
The BIG Data Challenge for the Powertrain Calibration Process
S. Foster, P. G. Abad – Jaguar Land Rover Limited
16:30
Data-based Models on the ECU
R. Diener, Dr. M. Hanselmann, T. Lang, Dr. H. Markert – Robert Bosch GmbH, Dr. H. Ulmer – ETAS GmbH
17:00
Calibration Data Reuse – An effective approach to control increasing complexity and multiplicity of variants
L. Meyer, Dr. G. Schopp, A. Stolz – Continental Automotive GmbH
Outlook:
Autonomus Driving
Prof. Dr. C. Beidl - Technische Universtität Darmstadt
17:30
Methods to maximize efficiency on CNH Industrial agricultural equipment by using precision farming solutions
U. Sommer – CNH Industrial Österreich GmbH
18:30
Welcome Cocktail followed by Dinner

Wednesday, 11th of November 2015

Session 4*:
New Methods in Test & Simulation
Chairman: Prof. S. Jakubek - Technische Universität Wien
09:00
Improving the usability and time effort of model based engine calibration tasks by means of a new developed online approach
N. Sandmeier, Dr. K. Röpke – IAV GmbH
09:30
Adaptive test planning approach for the calibration of the longitudinal car dynamics on test benches
Y. Dursun, Dr. R. Jakobi, Dr. F. Kirschbaum, J.-C. Goos – Daimler AG Prof. Dr. S. Rinderknecht – Technische Universität Darmstadt
10:00
Implementation of Computational Intelligence Non-model-based Multi- Objective Online Engine Calibration
Dr. H. Ma, Dr. M. Tayarani, Prof. H. Xu, Prof. X. Yao – University of Birmingham, B. Neaves – Jaguar Land Rover Limited
10:30
Break
11:00
TATA Revotron Engine: Multi Drive Modes – An Intelligent Drive Options
K. Chandru, Viswanatha HC, S. Sridhar, G. Gupta, M. Ravishankar – Tata Motors Ltd. Pune, India
11:30
DoE and beyond: the evolution of the model based development approach – how legal trends are changing methodology
G. Vitale, Dr. M. Kordon, T. Fortuna, Dr. H.-M. Koegeler, N. Schuch – AVL List GmbH
12:00
Successful integration of a model based calibration methodology for Non-standard corrections and protection functions.
M. Hollander, B. Vos, S. Scheidel – AVL List GmbH
12:30
Lunch
Session 5*:
The RDE Challenge
Chairman: Prof. H. Eichlseder - Technische Universität Graz, Austria
14:00
Simulation and Test Methodology for the Development of Powertrain Systems under Real Driving Emissions Boundary Conditions
H. Maschmeyer, D. Schmidt, Prof. C. Beidl – Technische Universität Darmstadt
14:30
Challenge EURO VIc – The integrated development approach of Adam Opel AG
A. Döhler, B. Ley, P. Schaffner – Adam Opel AG
15:00
RDE and WLTC Emissions Optimisation with Co-simulation of Real Time Physical and DoE Models
Dr. J. Seabrook, J. Mullineux – Ricardo UK Ltd.
15:30
Smart Engineering: Changes and Challenges from a global Supplier Standpoint
Prof. P. Gutzmer – Schaeffler Technologies AG & Co. KG
16:00
Closing Remarks
Prof. Dr. C. Beidl – Technische Universität Darmstadt, R. Jeutter – AVL Deutschland GmbH, Mainz-Kastel
16:30
End of conference
---
avl-job-recommendations
avl-job-recommendations