Go back
8th International Exhaust Gas and Particulate Emissions Forum
April 1 - 2, 2014
Forum am Schlosspark, Ludwigsburg, Germany
Share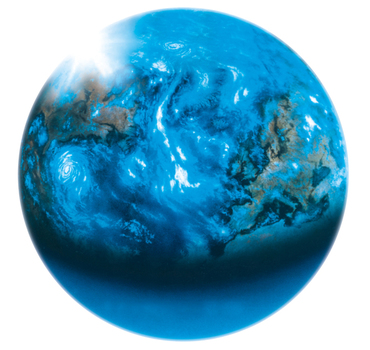 Share
April 1 - 2, 2014
Forum am Schlosspark, Ludwigsburg, Germany
8th International Exhaust Gas and Particulate Emissions Forum
---
In previous years, development trends and strategies have been affected by the exaggeration of actual and perceived possibilities for electrification in the automotive and component industries, but the picture of what is feasible and what is affordable has recently begun to sharpen. Consequently, a meaningful and realistic coexistence, free of contradictions, between combustion engines and electric motors has emerged. Thus, hybrid solutions now have greater potential to offer new possibilities of meeting existing and future challenges in the reduction of CO2 emissions and pollutants.

The variety of different technological approaches will increase accordingly, depending on whether customers demand mobility in urban areas or cross-country handling.

In addition to the existing dynamometer test cycles, plans are in place to include legislative requirements for real road drive cycles with continuous emissions monitoring, which will present a whole new challenge for which convincing solutions must be supplied.

Concurrently, it is necessary to comply with new, far-reaching, regulations in the fuel sector, as demanded by CO2 target legislation. The challenge of using increasing bio-genetic elements in base fuel and determining that these blended fuels are compatible with existing components requires proof, especially considering the combustion process and exhaust gas after-treatment. In addition, the importance of natural gas will increase significantly as fuel for transportation. Besides the enormous availability at attractive current market prices, it is its particular advantages in terms of CO2 and exhaust emission have led to the increased use of natural gas as a fuel source.

Thus, the focus of the 8th International Exhaust Gas and Particulate Emissions Forum is on issues related to the development of petrol and diesel combustion including hybrid solutions and the use of conventional and alternative fuels. Requirements of "Real Driving Emission" and the increase of efficiency and robustness of exhaust aftetreatment systems also play a role, as does the technology of recording even the lowest emissions at transient operation.

On behalf of AVL Deutschland and the members of the Programme Advisory Board, I wish all participants a pleasant and informative stay at the 8th International Exhaust Gas and Particulate Emissions Forum on the 1st and 2nd of April 2014, at the "Forum Am Schlosspark" conference venue in the charming Dukedom of Ludwigsburg.

I am sure that our guest will find not only diverse and interesting technical information at this conference, but also personal exchange of ideas and our traditional evening event, to keep in long memory.
Location
Forum am Schlosspark, Ludwigsburg, Germany