Go back
9th International Exhaust Gas and Particulate Emissions Forum
February 23 - 24, 2016
Forum am Schlosspark, Ludwigsburg, Germany
Share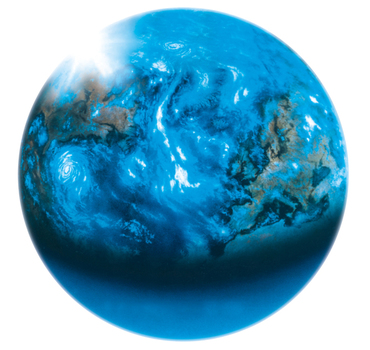 Share
February 23 - 24, 2016
Forum am Schlosspark, Ludwigsburg, Germany
9th International Exhaust Gas and Particulate Emissions Forum
---
Since the beginning of this century, the International Exhaust Gas and Particulate Emissions Forum has established itself as one of the most important gatherings in the engine and automotive industry for experts in exhaust gas aftertreatment and the resulting challenges that it poses in terms of metrology. The Forum on February 23rd and 24th, 2016, at Forum am Schlosspark in Ludwigsburg near Stuttgart is already the ninth event in a row and will be attended by over 300 national and international guests.

In more than 20 contributions, the professional audience is informed about various possible concepts and solutions for complying with pollutants and CO2 limit values, while providing ample time for the necessary exchange and discussions among specialists.

The 9th International Forum will not only focus on further developments of classical methods of combustion using conventional and alternative fuels, but also on major changes to be expected in the drive train given the increased application of electrical and hybrid systems. This allows new potentials to be tapped which are apt to ensure conformity with future CO2 and exhaust emissions regulations.

To organize future mobility which meets customer expectations, too, the diversity and complexity of various technological approaches is bound to increase both for car manufacturers and suppliers. In this context, new challenges arise when it comes to determining the plausibility of and adherence to ambitious emission limits as well as to providing sufficiently sensitive and robust measuring technology.

Legislation foresees complementing cycle-based homologation at the testbed by exhaust gas monitoring of vehicles under real-world driving conditions. This will present new challenges to the development process as a whole and call for convincing solutions.

At the same time, new and far-reaching standards in the fuel sector need to be reconciled with the statutory CO2 targets. Inter alia, the importance of natural gas as a fuel will increase both for on-road and offroad applications. This is owed, on the one hand, to the comparatively greater availability of this energy source and, on the other hand, in particular to the benefits it offers in terms of CO2 and exhaust gas emissions.

Hence, the 9th International Exhaust Gas and Particulate Emissions Forum will focus thematically on questions related to the further development of sparkignition and compression-ignition combustion processes including hybrid solutions and the use of conventional and alternative fuels. In all of this, capturing real driving emissions is as important as quantifying lowest emissions during steady-state and transient operations via measuring techniques.

On behalf of AVL Germany as well as on behalf of the members of the Program Advisory Board I wish all participants a pleasant and informative stay at the Forum am Schlosspark in the beautiful city of Ludwigsburg, the former seat of the Kings of Württemberg on February 23rd and 24th, 2016.

I am confident that our guests will not only appreciate the wealth and diversity of expertise that will be shared with them at this conference, but will also remember the personal exchange of thoughts and our traditional evening event.
Agenda
Conference Program 2016
Tuesday, 23th of Februar 2016

09:00
Welcome and Opening of the 9th International Exhaust Gas and Particulate Emissions Forum
Prof. H. List – AVL List GmbH, Graz, Austria
09:15
The Mobility Revolution: Trends and Impact
Lukas Neckermann – Neckermann Strategic Advisers
09:45
Powertrain Technology Strategies for CO2 Emissions Reduction
Dr. Michael Wittler – FEV Consulting
10:15
Coffee Break
Session 1*:
Real Driving Emissions
Chairman: Prof. U. Grebe – Daimler AG
10:45
RDE – First Experiences with Diesel Powertrains
H. J. Brüne, Th. Fortner, A. Bittermann, Dr. B. Unterguggenberger – BMW Motoren GmbH, Steyr, Austria
11:15
RDE – Challenges of Gasoline Engines
Dr. G. Fraidl, Dr. P. Kapus, K. Vidmar – AVL List GmbH, Graz, Austria
11:45
Gasoline Particulate Filter Technology – From Development Phase to Readiness for RDE
D. Thier, K. Kato, E. Ohara, D. Vogt – NGK Europe GmbH
Y. Ito, T. Shimoda, T. Aoki – NGK Insulators Ltd.
12:15
Challenge Clean Diesel: Robust Exhaust Aftertreatment Fulfilling RDE and CO2
Dr. I. Grisstede – Umicore AG & Co. KG
12:45
Lunch/td>
Session 2*:
Measurement Technology
Chairman: K. Engeljehringer – AVL List GmbH
14:15
Metrological Criteria for Traceable Partical Number Measurements of Automotive Exhaust Emissions
A. Nowak, A. Kuntze, M. Hildebrandt, J. Rosahl, V. Ebert – Physikalisch-Technische Bundesanstalt (PTB)
14:45
Future Methods for Emission Type-approval and Certified CO2 Labeling of Heavy-duty Hybrid Vehicles in the EU
G. Silberholz, Prof. S. Hausberger – TU Graz, Austria
15:15
Coffee Break
Session 3*:
Exhaust Aftertreatment for Non-road Mobile Machineries
Chairman: Prof. U. Gärtner – Daimler AG
16:00
Challenges of Exhaust Aftertreatment for Stationary Gas Engines
H. Baas, W. Müller – Caterpillar Energy Solutions GmbH
16:30
Compact Exhaust Systems to Meet Future OHW Emissions Legislation Requirements
Prof. J. Hammer, Dr. C. Becker, D. Sammet, C. Jaruwatee – Robert Bosch GmbH
17:00
EU Stage V ready; DEUTZ Technology Portfolio for Future NRMM Emission Targets
Dr. M. Schwaderlapp, Dr. M. Müller – DEUTZ
17:30
Mechanism of Global Warming due to CO2 Emissions from Humans and Traffic
Prof. E. Specht, T. Redemann – Otto-von-Guericke-Universität Magdeburg
18:30
Welcome Cocktail followed by Dinner

Wednesday, 24th of Februar 2016

Session 4*:
Fuels
Chairman: Prof. J. Krahl – TAC Coburg
08:30
Availability of Natural Gas and Oil
Prof. C. Gaedicke, Dr. H. Andruleit, Dr. H.-G. Babies, Dr. D. Franke, S. Ladage, J. Meßner, Dr. V. Steinmetz – Geozentrum Hannover
09:00
Ways to CO2 free Mobility
Dr. R. Leonhard – Robert Bosch GmbH
09:30
CNG Mobility: Key Element for the Energy Turnaround
R. Otten – Audi AG
10:00
Developments in the Global Fuel Market through the Eyes of an Independent Testing Institute
S. Sulzmaier, A. Konzack – SGS
10:30/td>
Coffee Break
Session 5*:
New Exhaust Aftertreatment Concepts
Chairman: Dr. P. C. Spurk – Umicore AG & Co. KG
11:15
SULEV30 System Approach in the Vehicle for the Fulfillment of Most Stringent Emissions Regulations
S. Krapf, H. Mitterecker, H. Wancura, A. Ruth, M. Grubmüller, M. Weißbäckl – AVL List GmbH, Graz, Austria
11:45
Simulation of UWS-based SCR Systems with a Validated CFD Model
M. Zöchbauer, Prof Th. Lauer – TU Wien, Austria
12:15
Pre-Turbo Exhaust Aftertreatment of Diesel Hybrid Engines – Potentials and Challenges
Dr. A. Lechmann, Dr. A. Müller, Dr. C. Severin, Dr. K.-J. Langeheinecke – IAV GmbH, Dr. R. Bank – FVTR GmbH
12:45
Lunch
Session 6*:
Robustness / Aging of Exhaust Aftertreatment Systems
Chairman: Prof. G. Hohenberg – IVD Prof. Hohenberg GmbH
14:15
A Comprehensive Study of Sulfation and Desulfation Mechanisms on NOx Storage Catalysts (NSC)
K. Hadl, R. Ratzberger, Prof. H. Eichelseder – TU Graz, Austria
Dr. W. Linares, Dr. M. Schüßler, L. Bürgler – AVL List GmbH, Graz, Austria
14:45
Operating Fluids Quality Impact on Performance and Ageing of Aftertreatment Systems for Commercial Vehicles
Dr. A. Dittler – Priv. Doz.
Prof. U. Gärtner – Daimler AG
15:15
The Blues with AdBlue: Deposits and how to avoid them
Prof. O. Kröcher – Paul Scherrer Institut, Villingen, Switzerland
15:45
Closing Remarks
Prof. H. Harndorf – Universität Rostock
16:15
End of Conference
R. Jeutter – AVL Deutschland GmbH
---
Date
February 23 - 24, 2016
Location
Forum am Schlosspark, Ludwigsburg, Germany