Go back
9th International Exhaust Gas and Particulate Emissions Forum
February 23 - 24, 2016
"Forum am Schlosspark" Ludwigsburg, Ludwigsburg, Germany
Share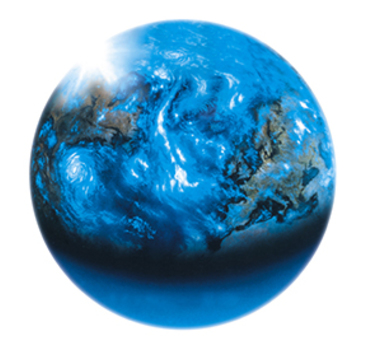 Share
February 23 - 24, 2016
"Forum am Schlosspark" Ludwigsburg, Ludwigsburg, Germany
9th International Exhaust Gas and Particulate Emissions Forum
The Forum at Forum am Schlosspark in Ludwigburg near Stuttgart is already the ninth event in a row.
---
Since the beginning of this century, the International Exhaust Gas and Particulate Emission Forum has established itself as one of the most important gatherings in the engine and automotive industry for experts in exhaust gas after-treatment and the resulting challenges that it poses in terms of metrology.
In more than 20 contributions, the professional audience is informed about various possible concepts and solutions for complying with pollutants and CO2 limit values, while providing ample time for the necessary exchange and discussions among specialists.
Topic
The 9th International Forum will not only focus on further developments of classical methods of combustion using conventional and alternative fuels, but also on major changes to be expected in the drivetrain given the increased application of electrical and hybrid systems. This allows new potentials to be tapped which are apt to ensure conformity with future CO2 and exhaust emission regulations.
---
Agenda
Conference Program
Tuesday, February 23, 2016
09:00 - 09:15
Welcome and Opening of the Forum (Prof. List)
09:15 - 09:45
The Mobility Revolution: Trends and Impact
09:45 - 10:15
Powertrain Technology Strategies for CO2 Emission Reduction
10:45 - 11:15
RDE – First Experiences with Diesel Powertrains
11:15 - 11:45
RDE – Challenges of Gasoline Engines
11:45 - 12:15
Gasoline Particulate Filter Technology – From Development phase to Readiness for RDE
12:15 - 12:45
Challenge Clean Diesel: Robust Exhaust Aftertreatment Fulfilling RDE and CO2
14:15 - 14:45
Meteorological Criteria for traceable Particle Number measurements of Automotive Exhaust Emissions
14:45 - 15:15
Future methods for Emission Type-approval and Certified CO2-labeling of heavy-duty hybrid vehicles in the EU
16:00 - 16:30
Challenges of Exhaust Aftertreatment for Stationary Gas Engines
16:30 - 17:00
Compact Exhaust Systems to meet Future OHW Emission Legislation Requirements
17:00 - 17:30
EU Stage V ready; Deutz Technology Portfolio for Future NRMM Emission Targets
17:30 - 18:00
Mechanism of Global Warming due to CO2 emissions from Humans and Traffic
Wednesday, February 24, 2016
08:30 - 09:00
Availability of Natural Gas and Oil
09:00 - 09:30
Ways to CO2-free Mobility
09:30 - 10:00
CNG Mobility: Key Element for the Energy Turnaround
10:00 - 10:30
Developments in the Global Fuel Market through the Eyes of an Independent Testing Institute
11:15 - 11:45
SULEV30 System Approach in the Vehicle for the Fulfillment of Most Stringent Emission Regulations
11:45 - 12:15
Simulation of UWS-based SCR systems with a Validated CFD Model
12:15 - 12:45
Pre-Turbo Exhaust Aftertreatment on Diesel Hybrid Engines – Potentials and Challenges
14:15 - 14:45
A Comprehensive Study of Sulfation and Desulfation Mechanisms on NOx Storage Catalysts (NSC)
14:45 - 15:15
Operating Fluids Quality Impact on Performance and Ageing of Aftertreatment Systems for Commercial Vehicles
15:15 - 15:45
The Blues with AdBlue: Deposits and how to avoid them
Evening Program
18:30 Beginning of the evening event on February, 23
---
Review
In previous years, development trends and strategies have been affected by the exaggeration of actual and perceived possibilities for electrification in the automotive and component industries, but the picture of what is feasible and what is affordable has recently begun to sharpen. Consequently, a meaningful and realistic coexistence, free of contradictions, between combustion engines and electric motors has emerged. Thus, hybrid solutions now have greater potential to offer new possibilities of meeting existing and future challenges in the reduction of CO2 emissions and pollutants.
The variety of different technological approaches will increase accordingly, depending on whether customers demand mobility in urban areas or cross-country handling.
In addition to the existing dynamometer test cycles, plans are in place to include legislative requirements for real road drive cycles with continuous emissions monitoring, which will present a whole new challenge for which convincing solutions must be supplied.
Concurrently, it is necessary to comply with new, far-reaching, regulations in the fuel sector, as demanded by CO2 target legislation. The challenge of using increasing bio-genetic elements in base fuel and determining that these blended fuels are compatible with existing components requires proof, especially considering the combustion process and exhaust gas after-treatment. In addition, the importance of natural gas will increase significantly as fuel for transportation. Besides the enormous availability at attractive current market prices, it is its particular advantages in terms of CO2 and exhaust emission have led to the increased use of natural gas as a fuel source.
Thus, the focus of the 8th International Exhaust Gas and Particulate Emissions Forum is on issues related to the development of petrol and diesel combustion including hybrid solutions and the use of conventional and alternative fuels. Requirements of "Real Driving Emission" and the increase of efficiency and robustness of exhaust after-treatment systems also play a role, as does the technology of recording even the lowest emissions at transient operation.
On behalf of AVL Deutschland and the members of the Programme Advisory Board, I wish all participants a pleasant and informative stay at the 8th International Exhaust Gas and Particulate Emissions Forum on the 1st and 2nd of April 2014, at the Forum am Schlosspark conference venue in the charming Dukedom of Ludwigsburg.
I am sure that our guest will find not only diverse and interesting technical information at this conference, but also personal exchange of ideas and our traditional evening event, to keep in long memory.
On behalf of the Programme Advisory Board
Prof. Horst Harndorf
---
Date
February 23 - 24, 2016
Location
"Forum am Schlosspark" Ludwigsburg, Ludwigsburg, Germany