Register for this webinar
Webinar registration
Webinar registration cancelled
11933396
Register for this webinar
Cancel registration
You have been successfully registered.
Your registration was successfully cancelled.
Registering ...
There was an error registering you for this webinar! The page will be refreshed.
Cancelling registration ...
There was an error cancelling your registration! The page will be refreshed.
There was an error joining the live webinar! The page will be refreshed.
You are now registered for on demand! The page will be refreshed.
There was an error registering you for on demand!
Could not open on demand link!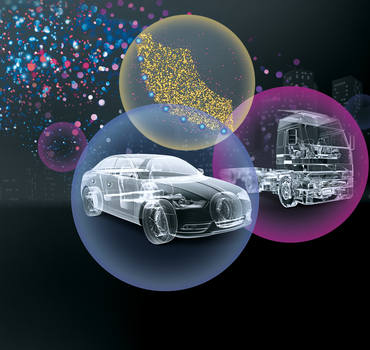 AVL CAMEO™ für elektrifizierte Antriebe
Presenter:
Benjamin Faltus, Hans-Michael Kögeler
true
May 9, 2019
11:00 AM CEST
60 mins
This webinar has already taken place.
description
AVL CAMEO™ ist ein leistungsstarkes Tool, das sämtliche Aufgaben des Kalibrierprozesses abbildet ‒ von der Datenerfassung bis zum Parameter-Mapping. Zudem können Parameter mit CAMEO automatisch kalibriert werden, um eine batteriefreundliche Betriebsart zu erreichen. Mit CAMEO lässt sich darüber hinaus das Drehmoment in elektrischen Antriebssystemen optimieren, die modellbasierte Kalibrierung von Hybrid-Antriebssträngen verbessern und Wechselrichterkalibrierungen von elektrischen Systemen automatisch durchführen.


Erfahren Sie in diesem Webinar, wie Sie mit AVL CAMEO den Entwicklungsprozess von Elektrofahrzeugen beschleunigen können.
date and duration
May 9, 2019 11:00 AM CEST
60 mins
Themenschwerpunkte
Optimierung der Reichweite von BEVs
Kombination modernster Prozesse und Methoden wie model-based Development, Virtual Driving Range Simulation, Systemintegration via Co-Simulation oder E-Drive-Calibration
Bis zu 60 % Zeitersparnis im Kalibrierprozess möglich durch optimierte Automatisierungsabläufe in Kombination mit aktiven DoE-Methoden
Effizienzsteigerung beim Kalibrierungsprozess unter Berücksichtigung von Active DoE mit speziellen Testkomponenten für die Elektrifizierung wie z. B. Batterie-Emulatoren und schneller elektrischer Leistungsanalyse auf einem modernen E-Drive-Testsystem
Lösungen von AVL für das hocheffiziente und exakte Simulieren, Testen, Kalibrieren und Validieren von E-Drive-Komponenten (Batterie, E-Motor und Inverter) auf dem Prüfstand
Thermal Management von BEV und FCEV
Kalibrierung von Derating-Funktionen, um einerseits die Selbstzerstörung zu vermeiden, andererseits jedoch den Betrieb soweit wie möglich bis an die Grenzen sicherzustellen.
---