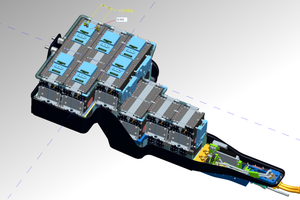 Battery Design Engineering
AVL offers sophisticated approaches which fulfill key battery design requirements such as energy density, thermal, mechanical and serviceability.
---
AVL Approach
High voltage battery systems are at the heart of the electric powertrain. Systems must meet a wide range of requirements, such as minimized weight, high electrical efficiency, compact and secure vehicle integration, cooling/heating capability, as well as safety and protection against ambient condition influences.

The development and design of automotive battery systems is a rapidly advancing field. It requires not only the most modern techniques and equipment but also a vast knowledge about the mechanical and electrical integration into a powertrain and vehicle concept. To leverage the entire potential of electrochemical cells, sophisticated design approaches are required. Precise simulation results identify and help to optimize the most appropriate and energy efficient thermal conditioning system for the application, as well as the required measures for an EMI optimized layout.
---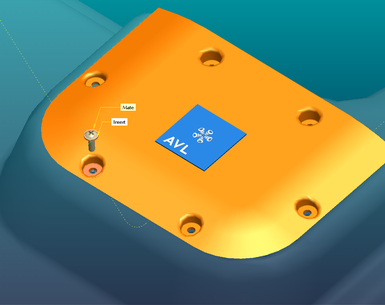 Mounting Assessment and Assembly manuals: the gas vent in the design phase.
Mechanical Design
Mechanical pack design addresses key requirements - from durability and crashworthiness to requirements for volume production like manufacturability, serviceability and recyclability - in an early stage of the development process.

AVL is your ideal partner for the development of battery packs. Our experience in batteries enables us to develop bespoke battery packs up to SOP in various application fields.

To assure our customer's freedom to operate, AVL secures a large IP base in the field of batteries covering various aspects (battery monitoring system, module design, cell-to-cell connection, cooling concepts, retention, etc.)
---
Electrical Design
AVL batteries' electrical system is designed to assure safe system behavior over the entire current range from zero amperes up to a short circuit incident.

System know-how and detailed understanding of the functionality of all electrical components inside the battery pack, as well as their boundaries, are core skills of our experts. AVL assures the compatibility of electrical components under all conditions, hence unrestricted operation of the battery pack can be guaranteed. Our highly skilled EMC experts support the electrical design and layout process to minimize electromagnetic interference – a necessary feature, as requirements of energy efficient electronics and legislation tighten ever more.
---
Advanced simulation based 3D design of battery modules and complete battery packs
Concept design: Battery module and pack features are analyzed and confirmed based on given technical and economic boundary conditions
Layout design: All dimensions and features of the product and components are defined based on the selected concept and supported by simulation
Detail design: Preparation and release of all 3D data, drawings, specifications and documentation
To achieve reliable advanced lightweight design solutions and efficient thermal cell conditioning there is a continuously close collaboration with simulation (1D coolant flow simulations, 3D CFD simulation and structural analysis), which is an integral part of the entire design process.
---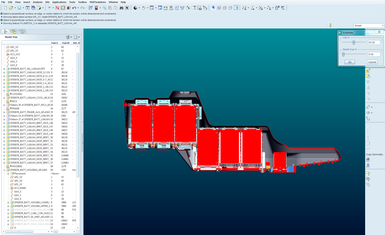 Cut through AVL CoupE battery
Compact and light weight battery modules fulfilling all industry standards
Modularity, minimized geometrical dimensions at the highest possible energy density, efficient use of materials like the incorporation of lightweight plastic and innovative fixation methods are the basis for lightweight, compact and cost-efficient module designs that include sealing standards, EMI and withstand crash requirements.
---
A highlight of the CoupE Battery is the lightweight cooling system. Less than 2.5% of the system weight is used for thermal conditioning, already including the liquids
Highly efficient thermal management and Control Systems
Efficient battery cell cooling and heating systems for a constant and even temperature distribution within and among all battery cells guarantees maximum battery performance over the expected lifetime. Advanced thermal conditioning concepts are being designed and developed under intense simulation support. A special focus is put on the thermal decoupling of the battery cells to the ambient in order to minimize the influence of extreme environmental conditions. The design of the control system includes the integration of battery and module control units and sensoring systems. AVL has a broad knowledge of the complete high voltage system, including cabling, cell/module connectors, contactors, fuses, etc. and how components interact together.
---