{attributes={}, name=downloadList, data=, type=selection_break, options=[], optionsMap={}, mainTitle={attributes={language-id=en_US}, name=mainTitle, data=, type=text, options=[], optionsMap={}}, sectionList={attributes={}, name=sectionList, data=, type=selection_break, options=[], optionsMap={}, sectionIcon={attributes={language-id=en_US}, name=sectionIcon, data=, type=list, options=[], optionsMap={newsletter=Newsletter, download=Download, software=Software, white-paper=White Paper, webinar=Webinar}}, sectionName={attributes={language-id=en_US}, name=sectionName, data=, type=text, options=[], optionsMap={}}, downloadFiles={attributes={}, name=downloadFiles, data=, type=selection_break, options=[], optionsMap={}, LinkTitle={attributes={language-id=en_US}, name=LinkTitle, data=, type=text, options=[], optionsMap={}}, CTALink={attributes={language-id=en_US}, name=CTALink, data=, type=text, options=[], optionsMap={}}, DownloadFile={attributes={language-id=en_US}, name=DownloadFile, data=, type=document_library, options=[], optionsMap={}}}}}
true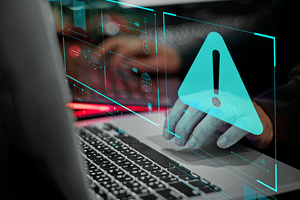 CAUTION!
We have been recently made aware regarding fraudulent websites and emails posing as AVL (e.g. avlenergy.com, avlengineering.com). These fraudsters provide false information, put unsuspecting victims through fake job applications and request for money.

Please be informed that AVL only conducts job interviews over the phone, via Skype/WebEx, or in person. All other official correspondences are coursed through email using our domain avl.com. Under no circumstances do we request money from applicants or ask for private data such as social security number or bank account information during the hiring phase.

To ensure that you are interacting with an official AVL website or personnel, please double-check the URL or email being used to contact you. We advise you to immediately report fake communications to your local authorities and email us at security@avl.com.

We apologize for the inconvenience. We are taking all necessary steps to ensure that the perpetrators are stopped.
---