Register for this webinar
Webinar registration
Webinar registration cancelled
20248850
Register for this webinar
Cancel registration
You have been successfully registered.
Your registration was successfully cancelled.
Registering ...
There was an error registering you for this webinar! The page will be refreshed.
Cancelling registration ...
There was an error cancelling your registration! The page will be refreshed.
There was an error joining the live webinar! The page will be refreshed.
You are now registered for on demand! The page will be refreshed.
There was an error registering you for on demand!
Could not open on demand link!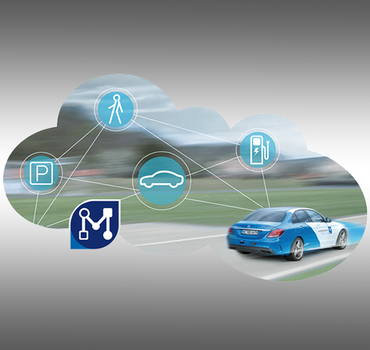 Wie Co-Simulation die Entwicklung und virtuelle Validierung von ADAS-Funktionen unterstützen kann
true
January 29, 2020
10:00 AM CET
60 mins
This webinar has already taken place.
description
Josko Balic von AVL erläutert, wie Co-Simulationsplattformen zur Entwicklung von Fahrerassistenzsystemen verwendet werden können.

Die Einführung von Advanced Driver Assistance Systems (ADAS) und Autonomous Driving (AD) ist zu einem starken Innovationstreiber in der Automobilindustrie geworden. Sicherheitsanforderungen gepaart mit kurzen Entwicklungszeiten können nur durch hocheffiziente Simulations- und Testmethoden erfüllt werden. Da diese Anforderungen nicht durch ein einzelnes Simulationswerkzeug abgedeckt werden können, muss die Integration in eine vielseitige Co-Simulationsumgebung erfolgen.

AVL bietet eine robuste und offene Co-Simulations- und Integrationsplattform namens Model.CONNECT™ an. Es verbindet Umgebungs-, Verkehrs-, Fahrer-, Sensor-, Fahrzeug- und Steuerungsmodelle mit Cloud-Computing-Ressourcen und HiL-Testsystemen, sodass ADAS-Ingenieure Rapid Prototyping, Systemintegration, umfangreiche Funktionsoptimierung und Sicherheitsvalidierung durchführen können.

In diesem Webinar erläutert Josko Balic, Produktmanager für Model.CONNECT™, Systemsimulation und virtuelle ADAS-Lösungen, wie das Simulationswerkzeug für verschiedene ADAS-Anwendungen verwendet werden kann, z. B. für Platooning, den Autobahnpilot, die Einparkhilfe und adaptive Geschwindigkeitsregelung, und gleichzeitig eine optimale Leistung und Genauigkeit innerhalb eines konsistenten und nahtlosen Entwicklungsprozesses sicherstellt.

AVL lädt Sie herzlich ein, an unserem Webinar am 29. Januar 2020 teilzunehmen.

Registrieren Sie sich jetzt und werden Sie Teil der Simulation Community!
date and duration
January 29, 2020 10:00 AM CET
60 mins