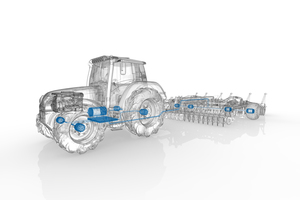 Shaping the Future of Tractors & Agricultural Machinery
AVL Electrification Solutions for Tractors, Agricultural Machinery & Implements
Smart solutions for hybrid and pure electric powertrains & vehicle systems
Electrification is a trend within agricultural technology for multiple reasons. Upcoming stringent legislations regarding emission, NVH and renewable energy represent just a few reasons to pursue e-drive solutions, also in the agricultural industry. Furthermore, due to a rapid growth of world population a higher degree of productivity, efficiency and accuracy is required. AVL has long-standing experience in the field of agricultural technology to support electrification and hybridization projects in a cost-effective and innovative way.
---
---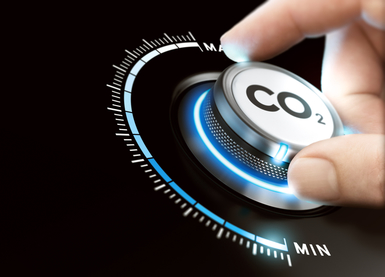 The Challenge
Balancing trade-offs between various attributes (cost, weight, range)
How to decrease the high development costs of electrified vehicles?
How to increase the all-electric range?
Demand for higher productivity, efficiency, accuracy and environmental protection
How can significant productivity enhancements be achieved?
How to improve operational procedures in an efficient and comfortable way?
How to reduce the pollution of the air, soil and plants caused by vehicle emissions?
How to use electrification in order to optimize power supply and operational procedures at the implement?
Large variety of applications and diversity of implement and application producers
How to deal with the diversity of implement producers concerning electrification approaches?
How can application diversity be managed in a cost-effective manner?
Which electrification approaches are available for small production volumes (e.g. small tractors<100 HP)?
---
The AVL Solution
AVL provides customer-oriented, highly sophisticated solutions from mild hybrid up to full-electric vehicle systems, which are tackling these challenges. AVL's tailor-made engineering solutions cover the development of optimized tractors and agricultural machinery in all relevant power and voltage ranges for best productivity, efficiency and product costs. AVL's approach comprises electrification including electric power generation and its distribution to e-drive systems, auxiliaries and implements. In addition, AVL's expert knowledge in hardware and software development for battery system, e-motor, electronics, transmission, axle, fuel cell and combustion engine accomplish AVL's electrification service portfolio.
---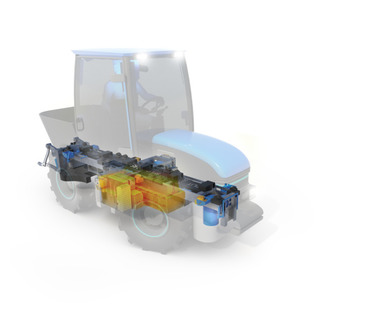 The Added Value
Understanding the concerns and demands of farmers and the agricultural/municipal industry
Smart solutions based on expert know-how on all relevant components, systems and their interactions
High system performance and short time-to-market due to AVL's proven model-based development approach
Extensive cross-industry and long-standing experience from worldwide electrification references
Long-term partnership with global agricultural machinery OEMs
Long-term expertise in hardware and software development for battery systems, e-drive systems, transmission, axle, fuel cell and combustion engine
---
References
AVL's e-tractor concept for applications below 100 HP
Modular chassis for different applications
Integration of expensive components into a power chassis
Chassis as power distribution for drive and implements

Electrification study – agricultural & construction industry:
Low voltage electrification with 48 V (Generator, auxiliaries, fans, pumps, sensors and actuators), high voltage electrification with 400V, 650V and 800V (Generator, fans, pumps, traction motor evaluation)

High precision actuators at implements:
12V / 48V actuators, 75V / 80V actuators

48V battery with certain system functionality at engine off

HV with fast-charging for urban- and farm-operation; electric charger and electric HVAC

High voltage interface with power handover to implement; electric traction at implement, high power pumps and fans

Work in AEF High-Voltage group
Specification of electric interface between tractor and implement
---