Calibration Engineering Services
The calibration business is driven by an increasing number of derivatives under the challenge of restricted emission and fuel consumption requirements and with the need to achieve the highest quality and time efficiency.
---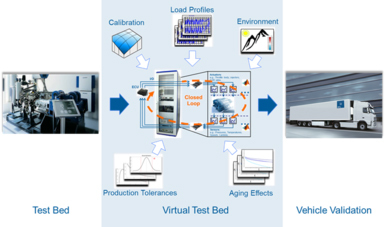 AVL Approach
As an independent partner, we cover the whole range from powertrain calibration for engines over transmission to hybrid solutions for all relevant concepts for passenger cars as well as for commercial vehicle side for SOP and beyond. AVL`s calibration process is used in combination with highly efficient tools handled by experienced calibration staff. We provide calibration know-how within AVL's global network in combination with high grade testbeds and facilities or onsite.





In particular we cover from concept to production:
Gasoline and diesel passenger cars
Commercial vehicles (on- and off-road) and large engines
Exhaust aftertreatment
Transmission
Hybrid
OBD
Production SW development for control units
Benchmark projects
Efficient concept development and confirmation with rapid prototype control unit and software
---