{attributes={}, name=downloadList, data=, type=selection_break, options=[], optionsMap={}, mainTitle={attributes={language-id=en_US}, name=mainTitle, data=Discover more, type=text, options=[], optionsMap={}}, sectionList={attributes={}, name=sectionList, data=, type=selection_break, options=[], optionsMap={}, sectionIcon={attributes={language-id=en_US}, name=sectionIcon, data=newsletter, type=list, options=[], optionsMap={newsletter=Newsletter, download=Download, software=Software, white-paper=White Paper, webinar=Webinar}}, sectionName={attributes={language-id=en_US}, name=sectionName, data=Contact us, type=text, options=[], optionsMap={}}, downloadFiles={attributes={}, name=downloadFiles, data=, type=selection_break, options=[], optionsMap={}, LinkTitle={attributes={language-id=en_US}, name=LinkTitle, data=Get in touch with our experts, type=text, options=[], optionsMap={}}, CTALink={attributes={language-id=en_US}, name=CTALink, data=https://www.avl.com/web/guest/registration-cta?articleId=10537185&groupId=10138, type=text, options=[], optionsMap={}}, DownloadFile={attributes={language-id=en_US}, name=DownloadFile, data=, type=document_library, options=[], optionsMap={}}}}}
false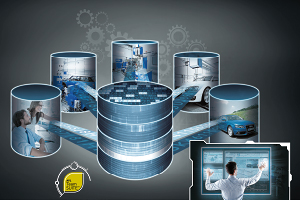 Fully Automated Data Evaluation with AVL Tools and Know-How
With ever more stringent emissions legislation and the increasing complexity of electrified powertrain technologies, the amount of data generated during development and testing activities has grown exponentially. Making effective use of this data is vital to meeting development goals and regional market demands. But it is not a simple task.

AVL has decades of workflow and development experience. When this is combined with the power of our cutting-edge data management solutions – AVL SANTORIN MX 2™ and AVL CONCERTO 5™ – it enables increased workflow efficiency and the shifting of processing tasks to powerful data evaluation servers. Reporting and calculation tasks are automated and parallelized task execution saves time and cuts cost.

High standardization and integration reduces data siloes to make the most of historical data. Decision making is utilized by giving access to the most relevant information. The combined power of the two tools enables seamless assessment of legislative requirements, while a central library of apps and scripts boosts usability, functionality and flexibility.

With CONCERTO 5 installed directly on the SANTORIN MX 2 server infrastructure, complex calculations, data merging and aggregation tasks can be carried out almost effortlessly. In addition, a wide array of reporting functions make the results available to anyone who needs them.

High traceability completes a robust combination of technology, innovation and experience to build convenience and power into your data management workflow.
---
---