{attributes={}, name=downloadList, data=, type=selection_break, options=[], optionsMap={}, mainTitle={attributes={language-id=en_US}, name=mainTitle, data=Discover more, type=text, options=[], optionsMap={}}, sectionList={attributes={}, name=sectionList, data=, type=selection_break, options=[], optionsMap={}, sectionIcon={attributes={language-id=en_US}, name=sectionIcon, data=newsletter, type=list, options=[], optionsMap={newsletter=Newsletter, download=Download, software=Software, white-paper=White Paper, webinar=Webinar}}, sectionName={attributes={language-id=en_US}, name=sectionName, data=Contact Us, type=text, options=[], optionsMap={}}, downloadFiles={attributes={}, name=downloadFiles, data=, type=selection_break, options=[], optionsMap={}, LinkTitle={attributes={language-id=en_US}, name=LinkTitle, data=Get in touch with our experts, type=text, options=[], optionsMap={}}, CTALink={attributes={language-id=en_US}, name=CTALink, data=https://www.avl.com/registration-cta?articleId=12732557&groupId=10138, type=text, options=[], optionsMap={}}, DownloadFile={attributes={language-id=en_US}, name=DownloadFile, data=, type=document_library, options=[], optionsMap={}}}}}
false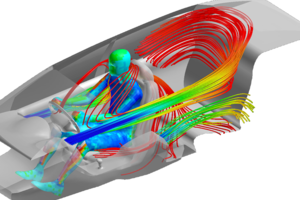 Thermal Comfort
Passenger Comfort
Driver satisfaction is as much about comfort as it is about performance. Ensuring a high level of thermal comfort for passengers from the very start of the ride is essential – especially in electrified vehicles where battery systems also demand optimal thermal conditions for best performance.

In order to define the best comfort targets for each individual occupant a smart and energy efficient combination of customized sensor concepts, intelligent controls, smart interior components, usability design and distributed systems is required. And AVL is perfectly placed to offer the development tools and process to meet these goals.

Holistically managing the complex task of evaluating air conditioning comfort settings based on local and objective comfort indices, we consider all thermal and physiological control mechanisms. With our multidisciplinary toolchain – which includes simulation-based design – we conduct detailed analysis of heat, humidity, radiation, airflow and overall cabin climate energy balance.

Energy consumption and thermal wellbeing are optimized by evaluating various active and passive measures. Our intensive physical testing, development and implementation of customer-specific evaluation processes ensures that while each solution is complete, it is as unique as your individual demands.
---