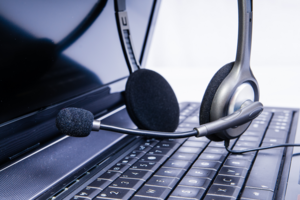 Software Support
The software support at AVL Advanced Simulation Technologies is organized according to our Customer Support Process (CSP). The CSP defines the process steps for answering all regular customer questions and requests related to AVL Simulation Technologies software products.
---
Software Support
Purpose
The software support via email is the single point of contact for customers regarding software related issues (besides sales information). AVL Advanced Simulation Technologies support engineers are highly experienced calculation engineers, who also perform software training and project work in simulation projects within AVL's engine development process or separate pilot, validation or method development projects for customers.
Validity
The CSP is defined worldwide and is valid for all AVL Advanced Simulation Technologies software tools.
Content
Answer software related questions.
Take over change requests or enhancement requests from customers and transfer to development and product management.
Goals
Help the customer with daily problems.
Improve product quality and customer satisfaction.
Support development with information about customer needs and recommendations.
Improve customer relationship.
Customer Benefit
One contact for all software related questions.
Application know-how of all our support engineers.
---