{attributes={}, name=downloadList, data=, type=selection_break, options=[], optionsMap={}, mainTitle={attributes={language-id=en_US}, name=mainTitle, data=Discover more, type=text, options=[], optionsMap={}}, sectionList={attributes={}, name=sectionList, data=, type=selection_break, options=[], optionsMap={}, sectionIcon={attributes={language-id=en_US}, name=sectionIcon, data=newsletter, type=list, options=[], optionsMap={newsletter=Newsletter, download=Download, software=Software, white-paper=White Paper, webinar=Webinar}}, sectionName={attributes={language-id=en_US}, name=sectionName, data=Contact us, type=text, options=[], optionsMap={}}, downloadFiles={attributes={}, name=downloadFiles, data=, type=selection_break, options=[], optionsMap={}, LinkTitle={attributes={language-id=en_US}, name=LinkTitle, data=Get in touch with our experts, type=text, options=[], optionsMap={}}, CTALink={attributes={language-id=en_US}, name=CTALink, data=https://www.avl.com/web/guest/registration-cta?articleId=%2030448413&groupId=10138, type=text, options=[], optionsMap={}}, DownloadFile={attributes={language-id=en_US}, name=DownloadFile, data=, type=document_library, options=[], optionsMap={}}}}}
false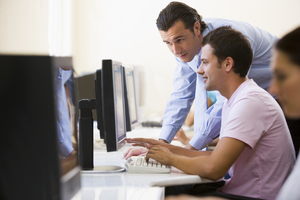 ---
---
FAQ
Contact us at ast_training@avl.com if you do not find the answer you need here.

How do I register?

To register for your required course, please submit the inquiry form at the AVL AST Training Center and then you will receive a confirmation email. Further information is under the Schedule & Registration tab.

What is included in the training fee?

The training fee includes printed training material, a USB stick containing pdfs of the training material, lunch, coffee and snacks.

Where do training courses take place?

In Austria, training courses take place at Advanced Simulation Technologies (AST), Alte-Poststrasse 152, Graz.

In Germany, training courses take place AVL Deutschland GmbH, Frankfurter-Ring 213, Munich.

In USA, training courses take place at AVL Powertrain Engineering, 47519 Halyard Drive, Plymouth, Michigan.

You can also schedule a training course at your own site.

What time are the training courses at?

Courses are held from 9:00 a.m. to 4:00 p.m. The timing for training at your own site is according to your scheduling needs.

How do I schedule a course at my site?

Please contact your local sales representative to discuss your requirements.

How do I cancel? How can AVL cancel?

Cancellations must be made in writing by emailing ast_training@avl.com.

For scheduled training courses, no charge will be made for cancellations made at least 1 week before commencement of the course. Our standard terms and conditions apply.

For training on request, cancellations will be dealt with on a case by case basis. AVL reserves the right to cancel a training course (with 1-week notice) due to an insufficient number of participants and this will then be rescheduled. Also, if the course cannot take place due to illness or unforeseen events, AVL retains the right to cancel and reschedule.

What about accommodation?

If you require a hotel reservation in Graz or Munich, please enter your request in the inquiry form. An email will be sent to confirm the reservation.

If you require a hotel reservation in Michigan, please complete the section in the registration form. An email will be sent to confirm the reservation.

Costs for accommodation and expenses for the participant are to be covered by the customer. Payment must be made directly to the hotel.

If the course takes place at your site, the travel and accommodation costs for the AVL trainer will be invoiced separately.

How do I provide feedback on training?

A training feedback form will be provided at the training course.
---
Contact
Administration & Organization - Graz
Petra Pintaric
Specialist Training Organization
Phone: +43 316 787 8792
ast_training@avl.com

Administration & Organization - USA
Kelli Harrison
Phone: (734) 414 9690
Fax: (734) 414 9618
ast.na@avl.com

Training Programme & Contents
Christian Vock
Customer Support Manager
Phone: +43 (316) 787 7199
Fax: +43 (316) 787 1922
ast_support@avl.com
---
Downloads
Downloads
| | |
| --- | --- |
| | 0.33 MB |
| | |
| --- | --- |
| | 0.19 MB |
| | |
| --- | --- |
| | 0.26 MB |
| | |
| --- | --- |
| | 2.83 MB |