New levels of assisted & autonomous driving
System Engineering for Assisted & Autonomous Driving
ADAS integration and testing including development of OEM-specific features for improved safety, comfort and efficiency.
AVL provides system engineering services for assisted and autonomous driving functions of all current and future SAE automation levels. AVL further develops OEM-specific ADAS/AD software and controls on basis of established automotive standards including fulfillment of all safety levels.

---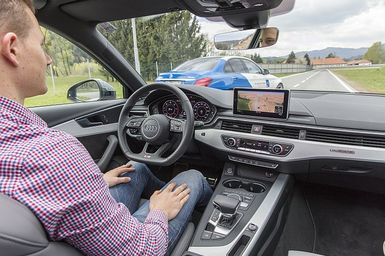 The Challenge
The market progressively demands for basic ADAS features in all vehicle segments and models for reasons of improved safety, driver relief, efficiency and connectivity. OEMs are rolling out assisted driving features to the entire fleet portfolio in an offensive way and are facing new challenges:
How to handle platform- or model-specific SW&HW architectures efficiently?
How to flexibly work with components, sensors, actuators and controllers from multiple suppliers?
---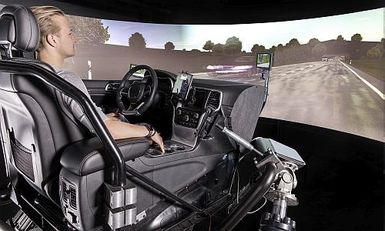 The AVL Solution
SYSTEM ENGINEERING FOR ADAS IN SERIES DEVELOPMENT
AVL is capable of handling the integration of assisted driving features into new vehicle variants and derivatives.
The service portfolio covers topics like requirements management, algorithm development, XiLtesting, functional safety, calibration, testing and validation. For evaluation of end customer feeling, AVL applies in-house developed technology for objective assessment of perceived safety & comfort.

OEM-SPECIFIC FEATURES DEVELOPMENT & DEMONSTRATION
Being an independent engineering company, AVL can flexibly develop customized solutions applied on components & system architectures of multiple suppliers. AVL has available in-house developed generic ADAS/AD controls, useable for all SAE levels. AVL offers engineering services from feasibility studies, advanced algorithm development & simulation up to concept demonstration in vehicles.
---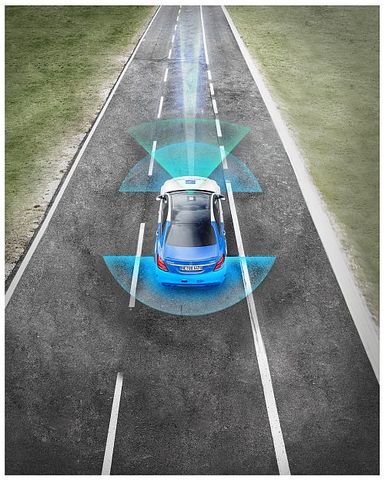 The Added Value
Openness to system architectures & components from multiple suppliers enables cost-effective solutions
Final product features can achieve highest market success by fail-safe operation and the use of in-house tools for objective assessment of perceived safety & comfort
Significant fuel savings and electric driving range extension with predictive & connected functions
---