Register for this webinar
Webinar registration
Webinar registration cancelled
6325391
Register for this webinar
Cancel registration
You have been successfully registered.
Your registration was successfully cancelled.
Registering ...
There was an error registering you for this webinar! The page will be refreshed.
Cancelling registration ...
There was an error cancelling your registration! The page will be refreshed.
There was an error joining the live webinar! The page will be refreshed.
You are now registered for on demand! The page will be refreshed.
There was an error registering you for on demand!
Could not open on demand link!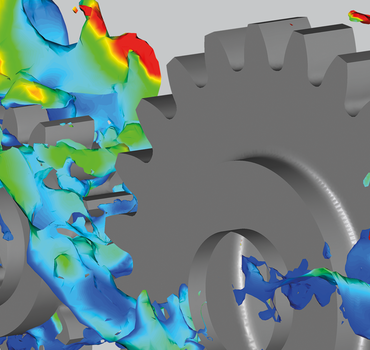 Transmission Efficiency Simulation
Presenter:
Borislav Klarin, Wolfgang Baier, Nikola Varga
true
October 17, 2017
4:00 PM CEST
60 mins
This webinar has already taken place.
description
From calculated losses to their impact on emissions and fuel consumption considering real driving cycles and the real driver behavior.
date and duration
October 17, 2017 4:00 PM CEST
60 mins
In order to achieve the objective of further reducing CO2 emissions and fuel consumption of powertrains, the improvement of the efficiency of the entire system - engine, transmission, driveline - is one measure the automotive industry is focusing on. Transmissions still have high potentials to improve their efficiency, that applies for conventional as well as electrified or pure electric powertrains.
A main contributor to transmission efficiency are the losses inside the gearbox. The total losses are a combination of mechanical losses due to friction and splashing losses, due to oil movement and its interaction with the moving parts as gears and shafts. The overall mechanical losses are caused by various transmission components due to friction in their contacts: gears, roller bearings, sealings and clutches/synchronizers.
AVL has developed a simulation solution to accurately calculate and analyze mechanical and hydrodynamic transmission losses, and to evaluate the impact of their improvements on emissions and fuel consumptions by connecting these results with office and real time drive cycle simulations. That way it is possible to also consider the influence of real driving cycles and the driver behavior for the assessment of the transmission component design measures.
AVL cordially invites you to join the one of our webinars on October 17, 2017.
Topics covered during the webinar:
Transmission hydrodynamic losses simulation
Transmission mechanical losses simulation
Driveline and vehicle system real drive simulation
Real time drive cycle simulation
Register now and be part of the simulation community!
---