{attributes={}, name=downloadList, data=, type=selection_break, options=[], optionsMap={}, mainTitle={attributes={language-id=en_US}, name=mainTitle, data=Discover more, type=text, options=[], optionsMap={}}, sectionList={attributes={}, name=sectionList, data=, type=selection_break, options=[], optionsMap={}, sectionIcon={attributes={language-id=en_US}, name=sectionIcon, data=download, type=list, options=[], optionsMap={newsletter=Newsletter, download=Download, software=Software, white-paper=White Paper, webinar=Webinar}}, sectionName={attributes={language-id=en_US}, name=sectionName, data=Downloads, type=text, options=[], optionsMap={}}, downloadFiles={attributes={}, name=downloadFiles, data=, type=selection_break, options=[], optionsMap={}, LinkTitle={attributes={language-id=en_US}, name=LinkTitle, data=Virtual Fuel Cell Performance and Lifetime Optimization - From Component to Vehicle Level, type=text, options=[], optionsMap={}}, CTALink={attributes={language-id=en_US}, name=CTALink, data=https://www.avl.com/web/guest/registration-cta?articleId=13880688&groupId=10138, type=text, options=[], optionsMap={}}, DownloadFile={attributes={language-id=en_US}, name=DownloadFile, data=, type=document_library, options=[], optionsMap={}}}}}
false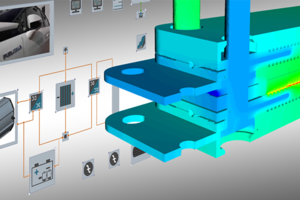 White paper
Virtual Fuel Cell Performance and Lifetime Optimization
Simulating the fuel cell from component to vehicle level
Fuel cell electric vehicles (FCEV) are an attractive, clean alternative to conventional internal combustion engine vehicles (ICEV). Delivering performance comparable to ICE-based powertrains, balanced with emission-free driving, they offer a range of benefits to the end user. Long driving ranges and fast refueling make proton exchange membrane (PEM) fuel cells viable for both passenger cars and light and heavy-duty commercial vehicles, too.

At AVL we have developed a portfolio of powerful simulation tools to optimize the fuel cell system. AVL eSUITE™ helps OEMs and suppliers get the best performance and longest lifespan from this clean power source.

New Technology, New Challenges

To ensure the optimum performance of any fuel cell system, an integrated approach to development is vital. Scalable system simulation allows analysis of the cell and stack as well as the layout of the balance of plant (BoP) and coolant circuit subsystems.

The ability to conduct in-depth investigations into the behavior of components and systems – both individually and in concert – aids the development of tailored operating strategies. Furthermore, detailed multi-physics modeling supports the understanding of ion flow, chemical reactions and water transport.

New Solutions

Improving performance and extending system lifespan, the eSUITE simulation tools enable OEMs to optimize concept layout, component size and their overall operation strategy. From cooling concept definition and specification to component and system control function strategy evaluation, this approach delivers insights that support fuel cell innovation.

eSUITE combines powerful products such as AVL FIRE™ M and AVL CRUISE™ M. It offers an unmatched solution for fuel cell, stack and system development as well as vehicle integration tasks during all phases of the development process.

Read our White Paper to find out more about how eSUITE can help you gain the performance your users demand from your fuel cell systems. Our experience and solutions make us the preferred partner for OEMs and suppliers alike, when it comes to meeting targets for a cleaner, sustainable future.
---
---