{attributes={}, name=downloadList, data=, type=selection_break, options=[], optionsMap={}, mainTitle={attributes={language-id=en_US}, name=mainTitle, data=Discover more, type=text, options=[], optionsMap={}}, sectionList={attributes={}, name=sectionList, data=, type=selection_break, options=[], optionsMap={}, sectionIcon={attributes={language-id=en_US}, name=sectionIcon, data=newsletter, type=list, options=[], optionsMap={newsletter=Newsletter, download=Download, software=Software, white-paper=White Paper, webinar=Webinar}}, sectionName={attributes={language-id=en_US}, name=sectionName, data=Contact us, type=text, options=[], optionsMap={}}, downloadFiles={attributes={}, name=downloadFiles, data=, type=selection_break, options=[], optionsMap={}, LinkTitle={attributes={language-id=en_US}, name=LinkTitle, data=Get in touch with our experts, type=text, options=[], optionsMap={}}, CTALink={attributes={language-id=en_US}, name=CTALink, data=https://www.avl.com/registration-cta?articleId=17653045&groupId=10138, type=text, options=[], optionsMap={}}, DownloadFile={attributes={language-id=en_US}, name=DownloadFile, data=, type=document_library, options=[], optionsMap={}}}}}
false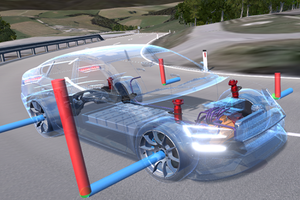 White paper
Virtual Vehicle Concept Definition
Balancing vehicle efficiency and driving attributes
With increasingly stringent global emissions legislation and with the growing number of vehicle variants, there is little room for development loops. Indeed, such is the complexity of modern vehicles, it is vital that we explore the viability of concepts before any hardware has been constructed.

To deliver powertrain and vehicle solutions that meet quality, efficiency, performance and emissions standards within acceptable timeframes and budgets has never been more challenging. To tackle these challenges, we have created AVL VSM™, a virtual prototyping solution that takes the risk out of vehicle development.
Reducing Risk with Virtual Prototypes

Incorporating the full gamut of attributes – such as the emotional driving experience, performance, comfort, efficiency – into the vehicle is becoming increasingly complicated. Partnered with shorter development cycles and lower development costs, the industry needs tools to manage this complexity and its development effort. Tools such as AVL VSM™.

Our vehicle simulation tool enables target setting and the assessment of the cross influences of technologies prior to hardware availability. This helps to balance energy efficiency, consumption and driving characteristics.

Frontloading development tasks allows OEMs to create vehicle concepts that meet legislative and market demands. In addition, it helps you maintain quality while reducing development loops, time-to-market and budgets.
Real-Time Vehicle Dynamics

Featuring a real-time vehicle dynamics simulation tool, our AVL VSM™ solution supports virtual development and testing. It allows you to model a wide range of vehicle systems in a variety of dynamic ways.

It investigates everything from the tires to the powertrain, their behaviors and their interactions during both static and transient scenarios. We have designed the system with the user in mind, and it features an intuitive GUI, and can be integrated into most development environments. Whether it's HiL, ETB, PTTB or DiL, this powerful and dynamic tool can add exponential value to your development environment.

Features include:
Detailed vehicle modelling for longitudinal, lateral and vertical dynamics
Precise and realistic driver models for driveability, handling, lap time and more
Easy-to-use maneuver and road designer, including import functions for GPS and Google Earth data
Real-time 3D visual of vehicle behavior and environment
Driving Innovation

Virtual prototyping offers such benefits that it not only manages complexity and reduces the development effort, but it drives innovation in the automotive industry. It enables you to investigate advanced concepts with relatively low risk and cost, while meeting emission and market demands.

Driving the next generation of vehicles, tools such as our AVL VSM™ solution enable OEMs to reach ambitious goals and maintain high production standards. Furthermore, driving pleasure is integrated with new drive technologies, and trade-offs are effectively balanced without undue sacrifices.
---
---