{attributes={}, name=downloadList, data=, type=selection_break, options=[], optionsMap={}, mainTitle={attributes={language-id=en_US}, name=mainTitle, data=, type=text, options=[], optionsMap={}}, sectionList={attributes={}, name=sectionList, data=, type=selection_break, options=[], optionsMap={}, sectionIcon={attributes={language-id=en_US}, name=sectionIcon, data=, type=list, options=[], optionsMap={newsletter=Newsletter, download=Download, software=Software, white-paper=White Paper, webinar=Webinar}}, sectionName={attributes={language-id=en_US}, name=sectionName, data=, type=text, options=[], optionsMap={}}, downloadFiles={attributes={}, name=downloadFiles, data=, type=selection_break, options=[], optionsMap={}, LinkTitle={attributes={language-id=en_US}, name=LinkTitle, data=, type=text, options=[], optionsMap={}}, CTALink={attributes={language-id=en_US}, name=CTALink, data=, type=text, options=[], optionsMap={}}, DownloadFile={attributes={language-id=en_US}, name=DownloadFile, data=, type=document_library, options=[], optionsMap={}}}}}
true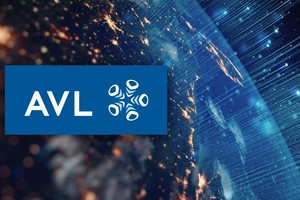 Covid-19
Covid-19 – We are here for you
Caring for the health and safety of our team members, customers and communities
Together we will succeed in mastering these challenging times. We are AVL. We are here for you!

"We are all facing significant and unprecedented challenges caused by the COVID-19 crisis. The health and safety of our employees, customers and partners is of paramount importance in these trying times.
AVL is dedicated to continuing our work in all business areas including engineering, production, project management, procurement and customer services.
Our worldwide network of Technical Centers and technical offices are in position to share competences and thus better serve our clients wherever they are located. Because of our global reach, our international teams are both skilled in and comfortable with remote work and digital communication. To the extent possible AVL centers have moved to home office work.
The extreme situation our industry finds itself in requires us to act swiftly to support our customers. We understand your circumstances are changing and stand ready to offer new ways forward. Please communicate your concerns to AVL.

Our key account managers, project managers and all other contacts remain at your service.

Be assured we are doing our utmost to successfully manage this extraordinary situation."

– (Helmut List, CEO, AVL List)



​​​​​​​
The coronavirus pandemic is affecting every one of us and changing our daily lives. As a globally active company, we are fully aware of our responsibilities. That is why we have implemented comprehensive measures to protect our employees, our customers and our suppliers.

We are used to cooperating across different locations and operate testbeds remotely and in a highly automized way. AVL extended its reliable technical IT-infrastructure to fully support remote work and virtual communication. This enables us to keep efficiency high under the new safety regulations. We are working with the same commitment and dedication to support you in realizing your current and future innovations. We are here for you.

Our AVL Customer Services Hotline is fully active and ready to advise you with any questions regarding development environments, tools and testing equipment. AVL Skills Center Remote Trainings are ideal for competence development of your staff. This is especially relevant in view of current restrictions related to mobility. Contact us for further information.

We wish you all the best - stay healthy!


​​​​​​​



​​​​​​​

---