{attributes={}, name=downloadList, data=, type=selection_break, options=[], optionsMap={}, mainTitle={attributes={language-id=en_US}, name=mainTitle, data=Find out more, type=text, options=[], optionsMap={}}, sectionList={attributes={}, name=sectionList, data=, type=selection_break, options=[], optionsMap={}, sectionIcon={attributes={language-id=en_US}, name=sectionIcon, data=newsletter, type=list, options=[], optionsMap={newsletter=Newsletter, download=Download, software=Software, white-paper=White Paper, webinar=Webinar}}, sectionName={attributes={language-id=en_US}, name=sectionName, data=Contact us, type=text, options=[], optionsMap={}}, downloadFiles={attributes={}, name=downloadFiles, data=, type=selection_break, options=[], optionsMap={}, LinkTitle={attributes={language-id=en_US}, name=LinkTitle, data=Get in touch with our experts, type=text, options=[], optionsMap={}}, CTALink={attributes={language-id=en_US}, name=CTALink, data=https://www.avl.com/web/guest/registration-cta?articleId=12068459&groupId=10138, type=text, options=[], optionsMap={}}, DownloadFile={attributes={language-id=en_US}, name=DownloadFile, data=, type=document_library, options=[], optionsMap={}}}}}
false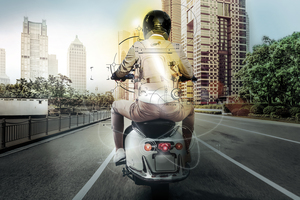 The all-in-one solution
2 Wheeler Compact Test Systems
Testing solutions for 2 wheelers
Thanks to its multi-configuration testing capabilities, the AVL 2 Wheeler Compact Test System is the most flexible testing product on the market. Our all-in-one solution cuts costs, reduces development time, keeps CO2 emission levels in check, and meets all market demands.

Why Choose AVL?

With our AVL PUMA Open™ automation system we can ensure a model-based development approach. Its automation and real-time simulation framework enable highly efficient 2 wheeler powertrain testing. Our innovative transmission provides the optimum speed-to-torque ratio for each test application and the adjustable Unit-Under-Test (UUT) table makes accurate shaft alignment possible. Furthermore, our specific cooling systems keep the engine in a conditioned state.

Further benefits of the AVL approach include:
Large variety of applications: one flexible test system for engine, powerpack and vehicle testing
Precise simulation: With our model-based simulation approach you can independently perform full vehicle tests at the development stage
Predict real-world data on the testbed: realistic operating maneuvers can be modelled thanks to a low-inertia testbed and real-time simulation
Test Factory Utilities for 2 Wheeler Testing

Inertia simulation is available from 5kg up to 450kg for speeds up to 250km/h and covers Euro 6 and Tier4 emission standards.
Global Capabilities for Development Tasks

Facilities for 2 wheeler testing at global AVL tech center locations:
Engine testbeds
Chassis dyno testbeds
Ports flow and other component test rigs
---
---