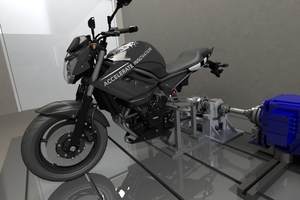 Wide open throttle towards success
AVL Motorcycle TS
Complete solutions for simulation, application and endurance testing for high performance racing bikes.
Measuring the efficiency of premium and high-performance motorcycles is dependent on environmental and human influences which can lead to inconsistency of data. Thus, the individual riding experience is often not quantifiable and the interaction of components in the system not measurable. This results in unused potential of overall powertrain performance.

---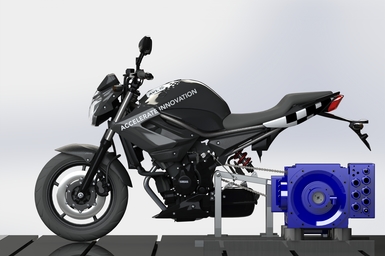 The Challenge
Success in motorcycle racing requires peak vehicle performance and durability over full race distances. In-house testing of the full vehicle offers an efficient development process yet at the same time must be able to replicate real driving conditions to ensure quality of the results.
---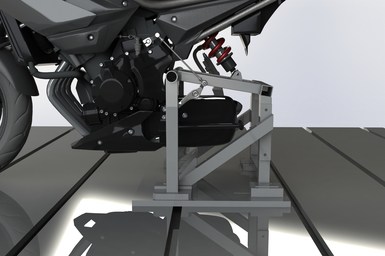 The AVL Solution
The AVL Motorcycle TSTM closes the gap between state of the art instrumentation and the demand for repeatable and reliable testing procedures. The testbed enables the user to both consistently simulate highly dynamic driving situations and identify driveline losses in reproducible testing conditions. AVL RACING brings the experience of a top provider of racing test systems to support all stages of motorcycle development.
---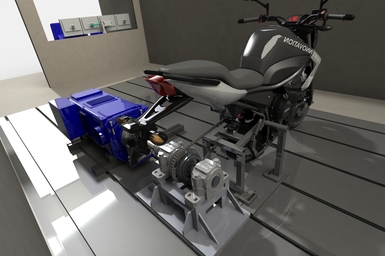 The Added Value
Customer-specific mounting frame allows for seamless integration
Replication of rear suspension kinematics under dynamic loading
Diagnosis of power losses due to incorrect driveline setup
Independence from ambient conditions ensures comparability of all results
Simulation of realistic riding conditions
---
Details
Each frame is customer specific and is prepared for the required specifications and range of adjustment.
Engineered specifically to replicate OEM swing arm
Easy and efficient chain tension adjustment
Compact design allows for flexible exhaust routing
Simple motorcycle installation due to usage of original mounting parts
---
Support
How efficient is your bike? Contact us and find out:
cpracing@avl.com
---