{attributes={}, name=downloadList, data=, type=selection_break, options=[], optionsMap={}, mainTitle={attributes={language-id=en_US}, name=mainTitle, data=Discover more, type=text, options=[], optionsMap={}}, sectionList={attributes={}, name=sectionList, data=, type=selection_break, options=[], optionsMap={}, sectionIcon={attributes={language-id=en_US}, name=sectionIcon, data=newsletter, type=list, options=[], optionsMap={newsletter=Newsletter, download=Download, software=Software, white-paper=White Paper, webinar=Webinar}}, sectionName={attributes={language-id=en_US}, name=sectionName, data=Contact us, type=text, options=[], optionsMap={}}, downloadFiles={attributes={}, name=downloadFiles, data=, type=selection_break, options=[], optionsMap={}, LinkTitle={attributes={language-id=en_US}, name=LinkTitle, data=Get in touch with our experts, type=text, options=[], optionsMap={}}, CTALink={attributes={language-id=en_US}, name=CTALink, data=https://www.avl.com/registration-cta?articleId=17746530&groupId=10138, type=text, options=[], optionsMap={}}, DownloadFile={attributes={language-id=en_US}, name=DownloadFile, data=, type=document_library, options=[], optionsMap={}}}}}
false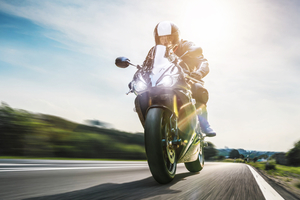 The all-in-one solution
Emission, Driveability and OBD Calibration for Motorcycles
Testing solutions for 2 wheelers
Like all vehicles, motorcycles must meet current and forthcoming legislative requirements. Furthermore, they must also have modern on-board diagnostic (OBD) systems in place to maintain optimized fuel consumption and emission performance throughout the vehicle's lifetime. AVL's tried and true testing solutions meet these challenges head on, providing unprecedented excellent driveability and high performance for the rider.

2 Wheelers Today

Most motorcycles in Asia today are still operating with purely mechanically carburetors. Due to tightening emission standards, electronically controlled systems, such as exhaust aftertreatment systems are consequently edging out these traditional fields of carburetor applications. To deal with performance requirements of compact engines and 2 wheelers and meet emission standards (Euro 5, Bharat 6, etc.) advanced calibration solutions are required.
Why Choose AVL?

AVL offers a complete range of calibration services, from prototypes all the way to SOP. Application areas include motorcycles and scooters, 3 wheelers, on and off-road vehicles, All Terrain Vehicles (ATV), and snow mobiles. Marine engine applications and even aviation and light aircraft engines are also covered.
Excellence in the Execution

Thanks to our extensive project experience we are able to offer EMS powertrain calibration for all applications and all known EMS systems on the market. With our modern testing facilities and our highly qualified calibration team, we make sure the excellence is in the execution of the project. Our innovative, yet simple and robust solutions are guaranteed to meet your specific requirements.

---