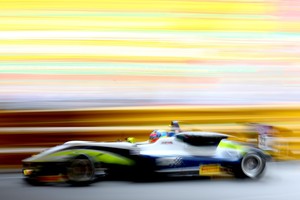 Get the optimum out of your racing applications
Load Systems for Racing Testing
Driving technology to first place
AVL's automotive expertise spans every industry sector, and that includes motorsport. Delivering comprehensive solutions, instruments and test systems to this high performance, fast-paced sector, our know-how helps teams get to pole position.

Our portfolio of cutting-edge solutions includes test systems for engines, powertrains, vehicle component and even entire vehicles. We support motorsport teams at all stages of development, quality assurance and production.

A Winning Legacy

Our load systems for racing testing are the culmination of seven decades of automotive experience. We have helped the biggest vehicle manufacturers in the world refine their powertrain systems. Our global network of experts uses this same know-how to enable our racing customers to get every ounce of performance out of their vehicles.

We understand the things that matter to OEMs, which is why all our products are built with the user in mind. Serviceability, ease of use, and a long lifespan maximize return on investment, while conscientious support optimizes the application of our tools.
Dynamometers for Every Application

At the heart of the vehicle development and testing process is the testbed. AVL's broad dynamometer portfolio is suited to every application, and flexible enough to be suited to every need and test methodology. From small engines, to e-drive and large 2-stroke ship engines, our dyno solutions support all types of performance demands.

For professional racing applications, our DynoULTRA series for Racing Testing provides highly robustperformance synchronous motors in combination withcontrol and power cabinet. The system is perfectly optimized for the fastest dynamic torque and speed-controlled operation possible.

Whether it's Formula 1 or Formula E, our highly customized solutions deliver the refinement and efficiency you need to finish first.
Our frontloading approach to execute development tasks in assistance by co-simulation allows the testing of powertrain elements individually.
Alternatively, AVL offers the flexibility to test an entire vehicle on the testbed. Whatever your needs, with AVL you're on the winning team.
---