Press Releases
Press Release Filters
Note: Click on the FILTER button to apply your filter Settings.
Year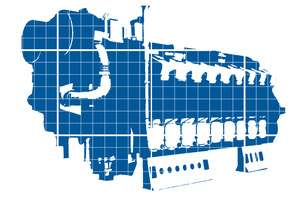 Press Release: Some 300 Experts are expected at the "Large Engine Tech Days"
The Large Engine Tech Days, specifically organized for the seventh time for large engine manufacturers and suppliers, will take place on April 19 and 20, 2016, in the Helmut-List-Halle in Graz. The topic of this year's conference is "System Integration – Way to CO2 Reduction and Performance". About 300 experts from all around the world, who will discuss CO2 reduction, the enhancement of cost efficiency and performance, are expected to attend the conference, which will be held in English.

Large engine manufacturers and suppliers are facing complex and challenging individual development tasks, as existing systems like fuel, cooling and control systems are becoming more complex. Therefore, this year's conference is dedicated to the topic of "System Integration – Way to CO2 Reduction and Performance", since the demand for CO2 reduction and performance enhancement becomes increasingly high.

As usual, the conference will start with keynotes from large engine industry players sharing their views on technology trends and challenges around system integration. Furthermore, impulse speeches by renowned personalities will shed light on this year's conference topic.

The AVL Large Engine Tech Days were established in 2004 as a forum for information, exchange and discussion for the large engine industry community, representing manufacturers, suppliers and users. The conference addresses decision makers as well as technical management and experts responsible for product development and innovation processes.

AVL is the world's largest independent company for the development, simulation and testing technology of powertrains (hybrid, combustion engines, transmission, electric drive, batteries and software) for passenger cars, trucks and large engine applications. AVL has more than 7,470 employees all over the world. In 2014, sales revenues reached EUR 1.15 billion.
---