{attributes={}, name=downloadList, data=, type=selection_break, options=[], optionsMap={}, mainTitle={attributes={language-id=en_US}, name=mainTitle, data=Discover more, type=text, options=[], optionsMap={}}, sectionList={attributes={}, name=sectionList, data=, type=selection_break, options=[], optionsMap={}, sectionIcon={attributes={language-id=en_US}, name=sectionIcon, data=newsletter, type=list, options=[], optionsMap={newsletter=Newsletter, download=Download, software=Software, white-paper=White Paper, webinar=Webinar}}, sectionName={attributes={language-id=en_US}, name=sectionName, data=Contact us, type=text, options=[], optionsMap={}}, downloadFiles={attributes={}, name=downloadFiles, data=, type=selection_break, options=[], optionsMap={}, LinkTitle={attributes={language-id=en_US}, name=LinkTitle, data=Get in touch with our Simulation experts!, type=text, options=[], optionsMap={}}, CTALink={attributes={language-id=en_US}, name=CTALink, data=https://www.avl.com/web/guest/registration-cta?articleId=15011043&groupId=10138, type=text, options=[], optionsMap={}}, DownloadFile={attributes={language-id=en_US}, name=DownloadFile, data=, type=document_library, options=[], optionsMap={}}}}}
false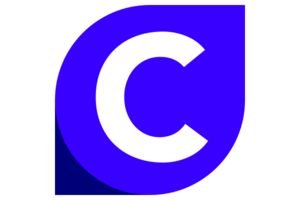 Balancing performance, efficiency and emissions
AVL CRUISE™ 2019 R2
The latest release of the powerful simulation tool
AVL CRUISE™ is the driveline simulation solution that supports a wide range of applications. Helping OEMs to accurately and reliably predict the energy management of a vehicle, it supports the balancing of efficiency, emissions, performance and drive quality.

At AVL we are committed to ensuring that our products always meet the evolving needs of the industry and our clients. We are, therefore, happy to announce the latest release of this powerful tool.

New and Improved Performance

The latest version of this dynamic and powerful software package, CRUISE 2019 R2, includes an array of improvements and upgrades designed to extend its functionality. The main aim of this upgrade is to enhance the user experience, making it easier to conduct those tasks for which CRUISE is relied upon.

In addition, updates have been made to increase the speed and robustness of the simulation, slim down the installation package, extend co-simulation capabilities and more. These changes have been achieved in a number of ways.

CRUISE 2019 R2 now features a 64-bit kernel as default. While the 32-bit version is still available to those who wish to use it, this update offers a variety of benefits. This includes shorter turnaround times, bigger results files, higher stability and maximized hardware resource usage.

Faster, More Stable, More Open

CRUISE continues to bring value to the development tool chain with integrated upgrades which guarantee seamless integration with other systems. This enables, for example, that it is still compatible with MATLAB to ensure smooth model generation. Online Parameter Access (OPA) has also been extended to enable on-the-fly interaction with user defined parameters during test procedure without costly restarts.

Further enhancements have been made to improve reporting and enhance documentation. The result is a familiar and trusted simulation solution that delivers even more benefits to OEMs and, ultimately, their customers.
---