{attributes={}, name=downloadList, data=, type=selection_break, options=[], optionsMap={}, mainTitle={attributes={language-id=en_US}, name=mainTitle, data=Discover more, type=text, options=[], optionsMap={}}, sectionList={attributes={}, name=sectionList, data=, type=selection_break, options=[], optionsMap={}, sectionIcon={attributes={language-id=en_US}, name=sectionIcon, data=newsletter, type=list, options=[], optionsMap={newsletter=Newsletter, download=Download, software=Software, white-paper=White Paper, webinar=Webinar}}, sectionName={attributes={language-id=en_US}, name=sectionName, data=Contact us, type=text, options=[], optionsMap={}}, downloadFiles={attributes={}, name=downloadFiles, data=, type=selection_break, options=[], optionsMap={}, LinkTitle={attributes={language-id=en_US}, name=LinkTitle, data=Get in touch with our expert, type=text, options=[], optionsMap={}}, CTALink={attributes={language-id=en_US}, name=CTALink, data=https://www.avl.com/registration-cta?articleId=20936895&groupId=10138, type=text, options=[], optionsMap={}}, DownloadFile={attributes={language-id=en_US}, name=DownloadFile, data=, type=document_library, options=[], optionsMap={}}}}}
false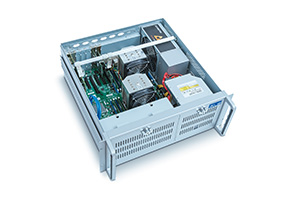 State-of-the-art
AVL PUMA 2™ Hardware
The perfect hardware for AVL´s leading automation system
To make the most out of their testing efforts, our customers require technical facilities that can be adapted to both the specific space and work situation. Additionally, the equipment should be easily expandable where necessary. Especially in modern testbed concepts a simple design with outstanding hardware solutions is key.

Tailored Hardware Packages

To give you the freedom you need in testing, AVL offers tailored hardware packages to operate the various applications of our automation system PUMA 2™. They include testbed workstations, I/O cards and I/O modules which fit perfectly with our automation software. All testbed workstations include cutting-edge technology and guarantee long-term availability.

The modular system cabinet takes into account your constantly changing requirements and work situations when executing testing tasks. We have designed numerous system cabinet solutions to house the hardware, each of them tailored to your individual needs. Choose from different options – such as tower cabinets, wall boxes, control desks and trolleys – to create a testing environment that works best for you.
AVL Test Station

To give you a better idea of a possible setup, we have created a highly flexible operating room concept. It takes into account your constantly changing requirements and work situations when executing engine and powertrain tests. For this, we've combined control room components with office equipment, so that there is a smooth transition between testbed operation and the office area.

The process-oriented design perfectly fulfils ergonomic as well as functional requirements. You can also adapt the modular and variable system at any time to new workflows or spatial requirements. We also offer compact and intelligent solutions that we have specifically designed for cramped space conditions, such as container testbeds.

Key Benefits
High-end industrial workstation for tough testbed environments
Top workstation performance and reliability designed for 24/7 operation
Guaranteed long-term availability of all hardware components
Easy adaption of system cabinet concept to fulfill all spatial and ergonomic requirements
Patented modular system cabinet design for easy extension
---
---