{attributes={}, name=downloadList, data=, type=selection_break, options=[], optionsMap={}, mainTitle={attributes={language-id=en_US}, name=mainTitle, data=Discover more, type=text, options=[], optionsMap={}}, sectionList={attributes={}, name=sectionList, data=, type=selection_break, options=[], optionsMap={}, sectionIcon={attributes={language-id=en_US}, name=sectionIcon, data=newsletter, type=list, options=[], optionsMap={newsletter=Newsletter, download=Download, software=Software, white-paper=White Paper, webinar=Webinar}}, sectionName={attributes={language-id=en_US}, name=sectionName, data=Contact us, type=text, options=[], optionsMap={}}, downloadFiles={attributes={}, name=downloadFiles, data=, type=selection_break, options=[], optionsMap={}, LinkTitle={attributes={language-id=en_US}, name=LinkTitle, data=Get in touch with our experts, type=text, options=[], optionsMap={}}, CTALink={attributes={language-id=en_US}, name=CTALink, data=https://www.avl.com/registration-cta?articleId=31838023%20&groupId=10138, type=text, options=[], optionsMap={}}, DownloadFile={attributes={language-id=en_US}, name=DownloadFile, data=, type=document_library, options=[], optionsMap={}}}}}
false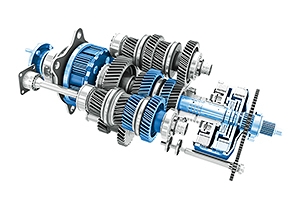 The race for electrification
AVL RACING Hybrid Solutions
Full hybrid development support for hypercar and motorsport applications
Hybrid powertrains combine the benefits of internal combustion engines with electric drive technology. They can be applied to a range of different use case strategies, helping to reduce emissions and fuel consumption, while also delivering performance.

At AVL RACING we support the development of race cars and hypercars with hybrid powertrains, at every phase of the development process.

Complete Development Support

With years of experience, we can draw on our know-how to support hybrid development from beginning to end. Starting at the concept layout stage, we apply our advanced dynamic simulation tool VSM to allow multi-dimensional comparison and optimization of various layout options. We take into account all the relevant parameters, including (but not limited to):
Battery weight
Vehicle weight
Weight distribution
Boosting time
Recuperation power
E-motor power
Lap time
Vehicle handling

Utilizing the combined power and experience of all our departments, we can tailor our hybrid powertrains to your specific needs. Depending on your technical, timing and financial constraints we can either select hardware components already available on the market, or develop completely new ones. These new components will be certified according to your requirements.

Professional Testing Environment

At the end of the process, the car and its components can be tested in the excellent development environment of one of our testbeds. Thanks to the utilized high-precision measurement equipment we can control test conditions with great accuracy.

Such is the flexibility of our state-of-the-art facilities, we can even connect our advanced, full motion driving simulator to the testbed. This allows a real driver to drive the car, maximizing test realism, even if the complete vehicle has yet to be built.

The final part of the process involves our expert race engineers. With decades of experience, they will fine tune the system and its actual operation on the test track.
---