{attributes={}, name=downloadList, data=, type=selection_break, options=[], optionsMap={}, mainTitle={attributes={language-id=en_US}, name=mainTitle, data=Discover more, type=text, options=[], optionsMap={}}, sectionList={attributes={}, name=sectionList, data=, type=selection_break, options=[], optionsMap={}, sectionIcon={attributes={language-id=en_US}, name=sectionIcon, data=newsletter, type=list, options=[], optionsMap={newsletter=Newsletter, download=Download, software=Software, white-paper=White Paper, webinar=Webinar}}, sectionName={attributes={language-id=en_US}, name=sectionName, data=Contact Us, type=text, options=[], optionsMap={}}, downloadFiles={attributes={}, name=downloadFiles, data=, type=selection_break, options=[], optionsMap={}, LinkTitle={attributes={language-id=en_US}, name=LinkTitle, data=Get in touch with our experts, type=text, options=[], optionsMap={}}, CTALink={attributes={language-id=en_US}, name=CTALink, data=https://www.avl.com/registration-cta?articleId=10710606&groupId=10138, type=text, options=[], optionsMap={}}, DownloadFile={attributes={language-id=en_US}, name=DownloadFile, data=, type=document_library, options=[], optionsMap={}}}}}
false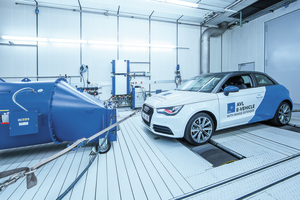 Strength in Testing
AVL Traditional Testbed Upgrades
Repurpose Your Test Infrastructure for the Electrified Powertrain
Test and Validate Your Electric Powertrain

With over 60 years' experience in the development of all kinds of powertrain systems, AVL brings an unparalleled expertise to the automotive industry. AVL test systems offer a range of voltages and currents combined with innovative software tools to emulate real-world test conditions. The e-motor, its rotor sensor position and the battery are all emulated.

Our upgrades make it possible to test and validate all powertrain configurations – from start-stop, mild and full hybrid through to pure electric vehicles – across a broad range of applications. These include hardware and software development, endurance testing and fault simulation.

We focus not just on the test equipment, but on the global vision of the entire application. We help you identify and select the right combination of additional testing equipment, together with the necessary safety features.

Our large product portfolio and decades of experience in the entire development and validation process, makes us your ideal partner when it comes to testbed electrification.
---