{attributes={}, name=downloadList, data=, type=selection_break, options=[], optionsMap={}, mainTitle={attributes={language-id=en_US}, name=mainTitle, data=Discover more, type=text, options=[], optionsMap={}}, sectionList={attributes={}, name=sectionList, data=, type=selection_break, options=[], optionsMap={}, sectionIcon={attributes={language-id=en_US}, name=sectionIcon, data=newsletter, type=list, options=[], optionsMap={newsletter=Newsletter, download=Download, software=Software, white-paper=White Paper, webinar=Webinar}}, sectionName={attributes={language-id=en_US}, name=sectionName, data=Contact Us, type=text, options=[], optionsMap={}}, downloadFiles={attributes={}, name=downloadFiles, data=, type=selection_break, options=[], optionsMap={}, LinkTitle={attributes={language-id=en_US}, name=LinkTitle, data=Get in touch with our experts, type=text, options=[], optionsMap={}}, CTALink={attributes={language-id=en_US}, name=CTALink, data=https://www.avl.com/registration-cta?articleId=10710393&groupId=10138, type=text, options=[], optionsMap={}}, DownloadFile={attributes={language-id=en_US}, name=DownloadFile, data=, type=document_library, options=[], optionsMap={}}}}}
false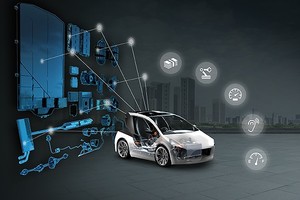 The answer to an electric future
AVL xEV Systems Engineering
AVL has been developing solutions for sustainable electric mobility for more than 20 years. Whether it is 12 V or 48 V mild hybrid systems, 900 V battery electric or fuel cell powertrains, AVL's xEV services address the full electrification lifecycle, from concept through to in-field services.

Our solutions portfolio is designed to achieve functional safety, durability and reliability, while managing the complexity of electrified powertrain systems. By employing a two-path approach tailored to customer needs, it addresses increasingly stringent global legislation and regional market demands with regards to CO2 and emissions. These two paths are Modular Derivative Solutions and Innovative Highly Integrated Solutions:

Modular Derivate Solutions
Common modular solutions offer efficient electrification upgrades of existing powertrain systems and aid the rapid development of products for different markets. AVL's entire system know-how and technology excellence delivers solutions that are designed for the best cost efficiency.

Innovative Highly Integrated Solutions
Optimizing system performance attributes while enabling efficient industrialization and aftersales, AVL xEV Systems Engineering is designed to offer future-focused solutions.
With a variety of solution packages, the AVL xEV service range supplements four major development phases. These packages, which can be ordered individually or in combination, cover:
Feasibility – Technology consulting and feasibility demonstration
Concept – Concept design and evaluation
PT1 – xEV system integration
PT2 / PV – System verification and validation

Why Work with AVL for xEV Systems Engineering?
We are the industry's preferred partner for xEV Systems Engineering, largely because of our global network of testing facilities and experts, who can offer on-site execution. These interdisciplinary teams enable efficient system development using validated and SOP-proven methodologies. Meanwhile, early-stage demonstrators offer a live insight into future technology solutions.
---
---