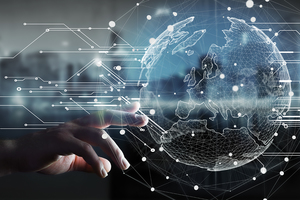 Screening in-use data for increased operational efficiency
AVL Smart Services™
Smart services that help you to get the best out of your testing equipment
The speed of technological development, as well as increasing time and cost pressures, pose new challenges for automotive testing laboratories. Maximizing the productive output of existing test installations is therefore a necessity.

To identify how this can be achieved, OEMs must gather and analyze large amounts of data compiled from various data sources and different locations. Furthermore, data consistency and information quality must also be considered. AVL has created a portfolio of analytics solutions to manage this process.

THE AVL SOLUTION

AVL Smart Services™ offers an off-premises toolset that includes the innovative AVL Maintenance Manager™ and AVL Smart Reports™. These remarkable smart services provide an intelligent analysis of in-use data and enable test laboratory management to achieve higher productivity in engine, powertrain and vehicle testing. Moreover, they enable instant transparency of central test lab operation parameters, enabling shorter response times and the definition of proactive measures.

AVL Maintenance Manager™

AVL Maintenance Manager visualizes the current status of measurement devices in real time. It enables the optimized allocation of testing equipment to projects as well as the introduction of effective maintenance programs. By supporting in-time equipment calibration, the tool also ensures that measurement quality follows legal regulations and data quality requirements.

AVL Smart Reports™

AVL Smart Reports reveal the main factors influencing testing productivity. By providing a quick view of key performance indicators for test system utilization and technical availability, they highlight the leading topics needed for continuous improvement. Objective visualizations make it easier to deliver cross-department action to increase equipment runtime and improve measurement results.

Find more details below. For further information, please contact your local AVL Sales or Service representative.
---