Battery Testing and Emulation
Intuitive operable software and a high automation level enable the fast, precise and easy recording of battery data and its realtime emulation in testbed environments for hybrid electric powertrain testing, without the physical use of the battery or when doing battery studies.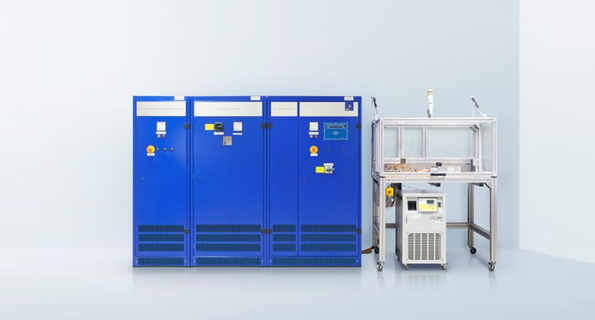 ---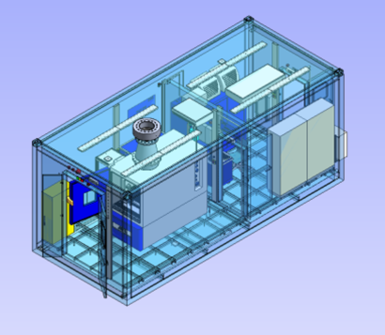 An AVL Battery tester or emulator can be installed in a container for flexible and transportable solutions on stand-by to your test bed. ©AVL
AVL Approach
Product Description
The AVL E-Storage TesterTM/EmulatorTM is used for power testing of electrical components as well as for characterization, verification and validation of energy storage systems. AVL offers accurate and reliable as well as innovative and efficient testing solutions.

The DC source system with the optional AVL E-Storage EmulatorTM is able to realistically emulate the dynamic behavior of an energy storage system on its clamps. In addition, the optional AVL E-Storage TesterTM enables the system to realize different types of tests (e.g. performance tests, cycle tests, lifecycle tests, etc.).

---
Customer Benefits
Intuitive operable software and a high automation level enable the fast, precise and easy recording of battery data (ASAP3, CAN, external sensor data) and its realtime simulation.

The modular design makes it possible to upgrade later on-site. Extension modules like dataloggers, impedance spectroscopy and climatic chamber can be easily embedded.

Energy costs can be reduced by making use of highly efficient recovery without influencing the main grid quality.
Integrated fast-stop function, isolation monitoring system, integration into a superior emergency-stop system, a galvanic isolation between mains and load via isolating transformer for battery tester, offer optimal protection for machine, system and operator of the battery testing systems.
Prepared interface for ISO 13849-1 and IEC 62061 SIL2 test bed new safety concepts for emergency stop and safe torque off
No extra hardware cost (e.g. HIL-hardware) for using external Matlab/Simulink® battery models
Easy integration of BMS emulation
AVL's E-Storage products can be used as standalone devices or integrated into a battery or other testbed. They can be used for tests of highly instrumented prototype batteries, performance, lifecycle and validation tests. Integration into a production line for end of line tests and production ramp-up verification is also possible. AVL's experience with test equipment from cell to system test benches as well as electrochemical know how allows us to provide turnkey battery development and test centers for our customers.
---