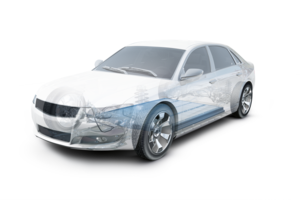 Enabling future EVs
Low-height battery for BEV sedan architectures
Functional development and testing of low height battery pack systems from concept to SOP
AVL's enhanced battery development enables the design and manufacturability of low height (>80 mm) batteries gaining enhanced drive comfort & NVH while seat position, basic design and vehicle range is comparable to a conventional sedan and coupe.

---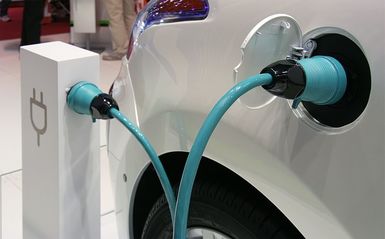 The Challenge
During battery design and powertrain integration, development teams face some challenges that need new innovative approaches:
How to master the challenge of stacking the mechanical system, the thermal system, the EE system and the interior protection in z-direction?
What are the right geometric and electrical boundary conditions for such cells and their specific modules?
How can energy density be maximized by utilization of the possible chassis space to optimize range, integrated weight and stability?
---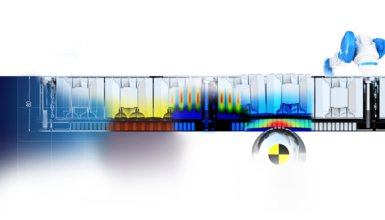 The AVL Solution
AVL provides functional development and testing of battery pack systems of innovative, low height (< 80 mm) batteries for BEV applications under a clear cost engineering focus. AVL has the competence to balance the functions between the component battery and its powertrain integration and manages all interfaces between battery, powertrain system, chassis and production technologies with a simultaneous engineering approach.
Battery concept: AVL ensures feasibility studies with 25 battery concept topics
Mechanical, electrical & thermal design: Integration of thermal system, tailored mechanical integration and electrical component selection and integration
CAE analysis: Frontloading for all cricitical topics
Design-to-cost, manufacturing: Optimized transfer to series production
Prototype assembly & build: Dedicated expertise in prototype purchasing, inspection and assembly
Battery testing: World-wide available high power test beds up to 1000 Volt
---
The Added Value
Access to commercially viable, customized low height battery modules with enhanced energy density and life
Production proof design using existing production technologies or newly designed and validated production processes
Confidence in proven virtual validation of thermal, electrical and mechanical battery integration for safe field operation
Safe achievement of quality and cost targets during chassis integration of the battery
Transparent cost engineering during all development phases
---