{attributes={}, name=downloadList, data=, type=selection_break, options=[], optionsMap={}, mainTitle={attributes={language-id=en_US}, name=mainTitle, data=Discover more, type=text, options=[], optionsMap={}}, sectionList={attributes={}, name=sectionList, data=, type=selection_break, options=[], optionsMap={}, sectionIcon={attributes={language-id=en_US}, name=sectionIcon, data=newsletter, type=list, options=[], optionsMap={newsletter=Newsletter, download=Download, software=Software, white-paper=White Paper, webinar=Webinar}}, sectionName={attributes={language-id=en_US}, name=sectionName, data=Contact us, type=text, options=[], optionsMap={}}, downloadFiles={attributes={}, name=downloadFiles, data=, type=selection_break, options=[], optionsMap={}, LinkTitle={attributes={language-id=en_US}, name=LinkTitle, data=Get in touch with our experts, type=text, options=[], optionsMap={}}, CTALink={attributes={language-id=en_US}, name=CTALink, data=https://www.avl.com/registration-cta?articleId=21775020&groupId=10138, type=text, options=[], optionsMap={}}, DownloadFile={attributes={language-id=en_US}, name=DownloadFile, data=, type=document_library, options=[], optionsMap={}}}}}
false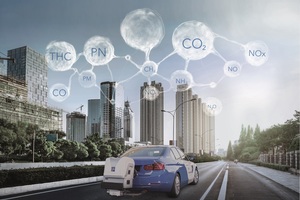 Driving a cleaner future
AVL Emissions Development
Meeting all global emissions legislation
As nations around the world look to reduce emissions and CO2 pollution, the regulations that the automotive industry face are becoming increasingly stringent. But as requirements vary from market to market, OEMs must find solutions that are robust, reliable, cost-efficient and compliant around the world.

At AVL we have leading solutions to meet the stringent global emission legislation of today – and tomorrow. Offering different solutions for different markets, we help OEMs meet their CO2 and Real Driving Emission (RDE) and In Service Confirmty (ISC) goals.

Balanced Development Solutions

Our Emission Development practice seeks to find the right combination of solutions and manage trade-offs to hit targets without sacrificing performance. In addition to having the technical know-how to help OEMs meet their obligations, we also have a deep understanding of legislation around the world. This means our solutions can tackle today's and tomorrow´s legislative challenges.

We help our customers tackle the uncertainty of future emission legislation, and choose the best approach to balance fuel economy, RDE and costs.
A Blend of Solutions

At AVL our solutions are not just about the technology. It is about the best combination of technologies, methodologies and tools, to create a unique answer for each use case. Each application reflects the best trade-off between technical necessities, cost constraints and time pressures. Our solutions include:
Extensive RDE benchmark programs in various vehicle classes based on AVL know-how for different engine / exhaust aftertreatment technology levels
Whole vehicle system integration to achieve the most sustainable solutions
Attractive combinations of electrification with new generations of engine
Emission calibration optimization with emphasis on dynamic and non-standard ambient conditions
Development processes and methodologies to achieve the best fuel economy / CO2/GHG while fulfilling pollutants and OBD requirements with best driveability.
The Added Value

Our approach to emissions development brings together the best of our knowledge, gained through seventy years of automotive experience. All of our software, hardware, calibration, engineering and testing expertise is now available to our clients under one roof.

With a comprehensive RDE database that helps us identify risk areas up front, OEMs can be confident when they partner with us for their emission calibration activities. The broad benefits of working with us include:
Tailored Particulate filters (DPF/GPF) and NOx reduction technologies (e.g. SCR solutions) for various classes and technology levels at minimum add-on costs
Fast and safe in-vehicle testing with the compact RDE measurement system AVL M.O.V.E PEMS iS
Intelligent validation procedures to minimize emission risk in the field
Reliable adjustment of global products to local requirements supported by AVL's global know-how in all markets
---
---