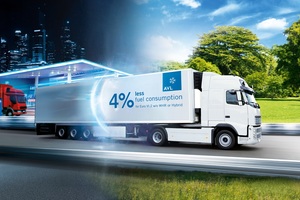 Powertrain Calibration for Commercial Vehicles (On and Off-Road)
AVL has many years of experience in commercial vehicle calibration and has developed a unique tool for efficient calibration process: Mobeo. This tool allows you to cut development time and cost with secured or increased dataset quality.
---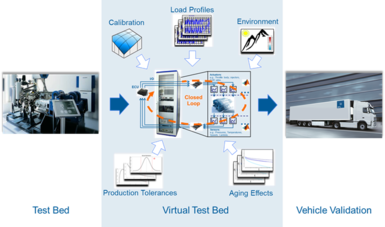 AVL Solution
AVL's involvement in advanced series development programs with all the major OEMs and supplying industries worldwide, means that AVL has the expertise to provide precisely tailored solutions and leading edge technology for all our clients. This includes new engine design starting from scratch as well as the updating of engines out of running production. The solutions for commercial vehicle calibration cover the full range of:
Calibration of diesel and gas engines for all levels of specific power, injection and charging technology incl. exhaust aftertreatment systems and OBD
Calibration of diesel and gas engines for all levels of legislations (EURO VI, EPA 2013, Stage V, TIER4)
Calibration of non-standard ambient conditions (engine protection, NTE, ISC, IUC)
Calibration adaptation, for example due to hardware changes, different fuel specifications, etc
Calibration for various kind of applications (trucks, tractors and other agricultural equipment, excavation equipment, etc)
---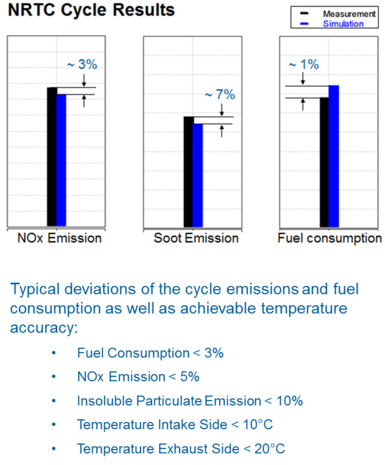 AVL Approach
Emission legislation becomes more and more difficult to fulfill due to ever tightening limits and the very strong requirement to reduce fuel consumption. In addition to this more often the emissions and fuel consumption need to be proven in the vehicle (ISC, IUC) at various ambient conditions (NTE). To achieve these targets the powertrain components need to be well synchronized, hardware as well as calibration. This leads more and more to complex ECU functions and calibrations.
Powertrain calibration consists:
Engine calibration
EAS calibration
OBD calibration
In-Vehicle calibration
To takle the more complex ECU functions and calibrations AVL is using its own tools CAMEO, FOX and CRETA, in order to automate and guaranty the quality of the calibration. In addition modelbased methodology is used to increase the quality and efficiency. Of course AVL is flexible and open to use other tools if requested from the customer.
Model Based Engine Optimization (MoBEO)
To ensure efficiency and high quality development and calibration AVL has developed a methodology for model based engine optimization (MoBEO) which will be used in course of the project. This methodology is based on the consequent usage of real-time capable engine and EATS simulation during the whole development process.
Due to the extension of real testbeds with virtual testbeds, parts of the calibration can be shifted from the real to virtual world. AVL is using a unique semi-physical modeling approach which ensures high model accuracy. This combination of empirical models, which are derived from our development experience, with physical model parts is utilizing the advantages of both modeling approaches. The empirical models can cover complex phenomena and have high simulation speed and accuracy. The physical models increase the range of application due to better extrapolation capacities.
As application environment AVL is using Hardware-in-the-Loop (HiL) simulators which are extended with our testbed operation systems as PUMA and CAMEO to provide the calibration engineer the same calibration environment. This methodology is implemented in our calibration process which is adopted taking into account all available calibration environments; Testbed, vehicle and virtual testbed. Due to the high dataset maturity towards the calibration on the virtual testbed the dataset validation in the vehicle or on the real testbed is very efficient.
The following figure shows the process and the influences that can be taking into account on the virtual testbed. Based on testbed data the model will be refined and transfer to the HiL system, the final dataset will be validated in the vehicle of on the testbed.
The main tasks where the model based calibration can be applied are:
Calibration of additional engine modes
Calibration for non-standard ambient conditions to fulfill legislative requirements and optimize performance up to 5000m under consideration of component limits
Calibration of component protection including system fault simulation
In-service conformity evaluation by simulation of different driving cycles under different ambient conditions
Real world fluid consumption optimization by adopting engine mode coordinator
Sensitivity studies taking into account system interactions
This methodology enables AVL to validate the dataset under all different ambient and operating conditions and guarantees the highest level of dataset quality at dataset release.
In addition to the real PEMS measurements AVL will carry out a number of virtual PEMS measurements to identify critical operating conditions.
Also for negotiation with the authorities simulation data of high quality can support excellent.
---
Market Requirements
The common trend in the industry is to reduce development time and cost and at the same time to manage the growing number of variants and calibration complexity. This forces the industry to develop new tools and processes for powertrain calibration.
---
Customer Benefits
65 years of experience in engine and powertrain development
Internal R&D results as well as broad project experience
Unique and validated calibration process, methodology and consitent tool-chain
Cost-effective cutting edge solutions with excellent performance and efficiency
Model based approach:

Reduced development efforts, cost, and time due to transfer from real to virtual testing
Less need for expensive (climate) testing on testbed and in vehicle
Reliable concept decisions based on objective data (simulation results)
Optimization of validation programs due to knowledge of critical applications and load cycles
Higher uptime of validation vehicles due to simulation based quality checks before software and dataset release to vehicles
Increased product quality
---
References
11L EURO VI / EPA13 EGR/DOC/DPF/SCR SOP calibration of engine, OBD fault classification
5 and 8 L EURO VI / EPA13 EGR/DOC/DPF/SCR SOP adjustment of engine calibration
3 and 4 L Tier4i /Tier4 EGR/DOC SOP calibration
11 L Tier4i SOP calibration
3 L Tier4i natural aspirated SOP calibration
15 L EURO 2 /EURO 3 SCR SOP calibration
15 L EURO 4 /EURO 5 SCR SOP calibration
---