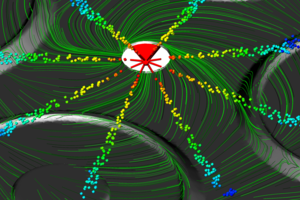 Maximum Performance
AVL FIRE™ Combustion and Emissions
AVL FIRE™ is the tool of choice at leading OEMs and TIERs when it comes to simulating physics and chemistry in IC Engines. This is because the software has been tailored over decades to meet the demands of those in charge of providing next generation technology for clean and affordable mobility.
---
AVL Approach
With FIRE™, AVL provides a tailored high-end solution to solve specific tasks related to IC Engine development. Core competence is the accurate prediction of fuel injection, air/fuel mixture, ignition, combustion, emission formation and heat transfer.
---
Benefits at a Glance
Latest software technologies ensuring the highest performance that in turn enables timely design decisions
Excellent simulation models, comprehensively validated, for maximum accuracy
Simulation methods and pre-configured simulation setups available for a large range of applications
Excellent software and engineering support
---
Process Integration
The time required to create moving meshes for complex geometries of modern IC engines is reduced to merely hours with AVL FIRE™'s highly specialized, automated pre-processing tool FAME™ Engine Plus. Key features include hexahedron dominated grids, local grid refinements and user-controlled constant grid boundary layer supporting accurate heat transfer calculation. The main program and all its modules are parallelized and can be efficiently executed on an arbitrary number of processors. This makes our software fit into any engine development process.
---
Reflecting Reality
AVL FIRE™ offers well validated in-depth modeling of fuel sprays, ignition, combustion and emission modeling.
Spray modeling includes primary and secondary break-up, droplet / droplet as well as droplet / wall interaction. Both spray and wall film models are capable of handling multi-component fuels, surrogate fuels and fuel blends.
Combustion modeling is performed deploying either multi-zone models accounting for reaction kinetics in the flame, pre- and post-combustion regions or by solving more detailed reaction schemes of arbitrary complexity by using the integrated chemistry solver.
Dedicated kinetic emission models complement the combustion models available with AVL FIRE

™

.
---
Common Tasks
AVL FIRE™ is commonly deployed to perform the following IC Engine related tasks:
Analysis and optimization of gaseous and/or liquid fuel injection, mixture preparation and fuel wall interaction (wall film).
Investigating and improving spark and auto-ignition combustion in gasoline, gas, Diesel and dual fuel engines as well as engines powered by bio fuels, blended fuels or synthetic fuels.
Development support for conventional SI and CI combustion as well as alternative systems, such as HCCI or PCCI.
Predicting and reducing engine out emissions for all combustion systems.
Determining heat transfer to structural parts as basis for thermal load analysis in the context of overall engine and vehicle thermal management systems.
Intake and exhaust system development incl. exhaust gas aftertreatment components.
---
1D/3D Coupled Solutions
For the highest accuracy and performance, AVL BOOST™ and AVL FIRE™ can be executed as co-simulations exchanging pressure, temperature and species concentrations at the interface boundaries. In this way it is possible to consider 3D geometrical effects in an otherwise 1D model and to immediately see the impact of design changes on the overall system performance. Common 1D/3D applications include intake and exhaust manifold development, optimization of exhaust gas return and combustion/emission prediction.
---
Related Simulation Tools
Related AVL FIRE™ solution packs:
---