{attributes={}, name=downloadList, data=, type=selection_break, options=[], optionsMap={}, mainTitle={attributes={language-id=en_US}, name=mainTitle, data=Discover more, type=text, options=[], optionsMap={}}, sectionList={attributes={}, name=sectionList, data=, type=selection_break, options=[], optionsMap={}, sectionIcon={attributes={language-id=en_US}, name=sectionIcon, data=newsletter, type=list, options=[], optionsMap={newsletter=Newsletter, download=Download, software=Software, white-paper=White Paper, webinar=Webinar}}, sectionName={attributes={language-id=en_US}, name=sectionName, data=Contact Us, type=text, options=[], optionsMap={}}, downloadFiles={attributes={}, name=downloadFiles, data=, type=selection_break, options=[], optionsMap={}, LinkTitle={attributes={language-id=en_US}, name=LinkTitle, data=Get in touch with our experts, type=text, options=[], optionsMap={}}, CTALink={attributes={language-id=en_US}, name=CTALink, data=https://www.avl.com/registration-cta?articleId=10709889&groupId=10138, type=text, options=[], optionsMap={}}, DownloadFile={attributes={language-id=en_US}, name=DownloadFile, data=, type=document_library, options=[], optionsMap={}}}}}
false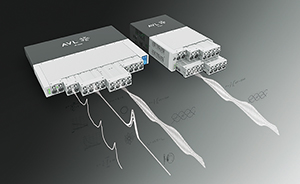 E-miles Ahead
AVL X-ion™ E-POWER ANALYSIS
Your solution for electrification - Power Analyzer
The power analyzer AVL X-ion™ e-Power is a new modular data acquisition platform that is optimized for electric and hybrid applications. It gives you maximum flexibility and freedom in the development of all kinds of electrified powertrains. It provides the highest level of accuracy and quality results, along with the dynamic test cycle performance that the automotive industry requires.

How Does it Work?
The AVL X-ion™ e-Power front end module ensures an electrical signal that combines high speed (2 MS/s) with high resolution (18 bit), leading to the best possible acquisition performance within the wideband frequency range. The PC-based control software, AVL IndiCom™, provides fast result monitoring, dynamic testing and unique, smart, raw data recording. AVL CONCERTO™ is a post-processing software that provides better traceability by integrating all test data sources in one result file. New data storage technology minimizes file size and enables fast data access even at long record times.

Your Solution for Electrification
Our tools help you to seamlessly integrate the e-drive into the complete powertrain development cycle. They employ common user interfaces, powerful automation system interfaces and consistent data handling – from simulation to road testing.
---
---