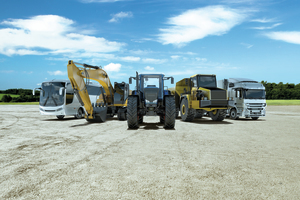 Up to date database
Benchmarking Solution for Commercial Vehicles
Commercial and agricultural vehicle benchmarking in a competitive landscape of newly released vehicles
A specific, distinctive vehicle attribute branding is essential to make commercial vehicles and off road-machines unique and competitive. As a first step on the way, vehicle manufacturers are benchmarking their vehicles in the competitive environment in order to understand and to strengthen the potential of their vehicles.
---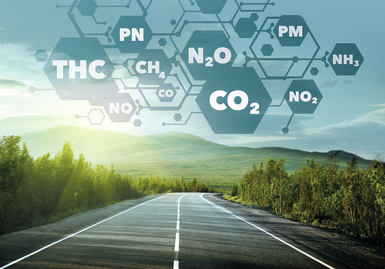 The Challenge
Entering new markets and defining the competitiveness of the product
What is existing in the market?
What is missing in the market?
How to define the right positioning and technology level in the new market?
How to define the right product targets and attributes for the new market?
---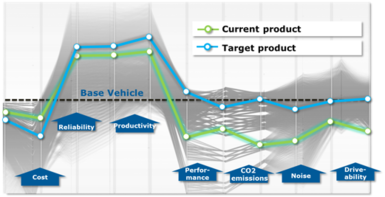 The AVL Solution
AVL offers a comprehensive vehicle benchmarking analysis of the most important, recently released vehicles so that the customers can enter new markets in the most competitive position. AVL's objective benchmark delivers an objective overview of key performance criteria and main attributes in a competitive scatter bands of >150 vehicles.
---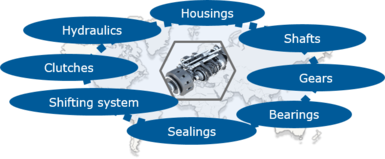 The Added Value
Customer benefits:
Objective product positioning and target definition
Widely spread competitive comparison
Cost efficient vehicle benchmarking
Competent root cause analysis or target deviations

Applications:
Trucks and Busses
Agricultural tractors and implements
Construction Equipment
Deliverables:
Highlighting of strengths and weaknesses within the competitor scatter bands data.
Information about best of class behavior
Development targets for new models
Basis for model revisions
---
Details
For tractor and implements, trucks and busses, construction equipment and related powertrain or powertrain components
Different Benchmarking types are e.g.:

Fuel consumption and CO2-emission
Productivity
Drivability
Technology and functionality
Noise emission
Conventional Emissions (CO, NOx,…)

Benchmarking methods

Objective drivability benchmarking: AVL-DRIVE
Drive cycle measurements and related efficiency and performance benchmarking
Testbed tests and related efficiency and performance benchmarking
Drive cycle analysis & system simulation
Expert analysis and design benchmarking

Benchmarking outcome

Scatterband showing actual product positioning
Target setting based on objective data
---