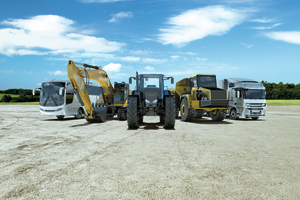 Minimizing risk and failure
Reliability Engineering Solution for Commercial Vehicles
Support in reliability, risk management and safety topics in all phases of the product cycle
Reliability is a key characteristic, which significantly influences the economic success of a machine. The reliability of products is especially essential for success in the agricultural and commercial industry. To ensure the right product quality, a permanent risk management system is needed across the complete development process.
---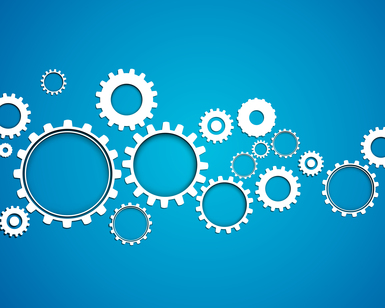 The Challenge
How can we evaluate risks as detailed as necessary?
How does an optimum design validation plan look like?
How does the test program look like?
---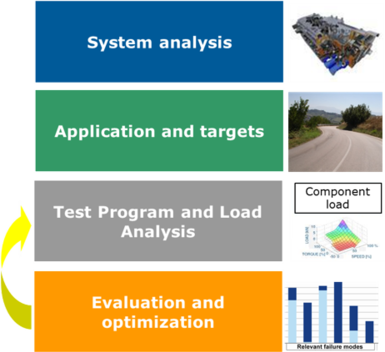 The AVL Solution
The AVL reliability team supports you in reliability, risk management and safety topics in all phases of the product cycle – from concept to development to volume production. AVL is focusing on failure free products in the field of agricultural and commercial vehicle engineering. AVL reliability engineering provides a wide portfolio of expertise, methods and tools for securing tractor reliability and durability.
---
The Added Value
Most effective combination of scientific methods and best-practice approaches
Validation optimization with AVL LOAD MATRIX
Fleet health monitoring
State-of-the-art statistical and optimization methods
Efficient integration in your processes
Highly integrated teamwork between customer, supplier and AVL
International patents on reliability methodology
Improvement of product reliability and reduction of warranty costs
An unbiased view on a sensitive topic
Absolute confidentiality
---
References
Setup and elaboration of a safety program for hybrid powertrains
Complete planning of the reliability test program for a new truck family
Lifetime extension program for an agricultural tractor powertrain
Validation optimization for an exhaust gas after-treatment systems
Warranty reduction program for a heavy duty truck engine
Elaboration of a series of system, design and software FMEAs for an off-road powertrain
Warranty risk estimation for long term warranty parts
Design of reliability program for a large engine for gen-set application
Optimized reliability test planning for fuel cells
Reliability consulting for innovative powertrain systems
---
Details
Reliability engineering:
Design for reliability
FMEAs
Change and concern management
Comprehensive customer profile definition
Validation optimization with AVL LOAD MATRIX ®
Fleet health monitoring
Reliability growth (MTBF)
Sophisticated statistical field data analysis
DVP (Design Validation Plan)
Risk based assessment regarding design risks, application & load risks and economic risks
Prioritization for DVP-definition
Definition of test program
Includes rig tests, test stand tests, vehicle tests
Load Spectra
Calculation of gear usage distribution and load spectra including vehicle and transmission specification
Experienced based assumptions by customer and AVL, measurement data & reference measurements
Durability Load Test
Derive durability load test from load spectra
Test cycle for test bench test
Planned inspection and oil samples
---