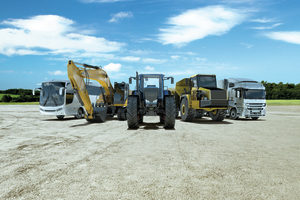 In-depth knowledge of state-of-the-art technologies
Testing and Validation Solution for Commercial Vehicles
Testing and validation of tractor vehicles and its sub-components (transmissions, axles, engine and software) on testbeds and on the road / field
AVL offers a state-of-the-art set of validation methodologies and techniques which are linked to the phases of the product development cycle of the complete powertrain.
---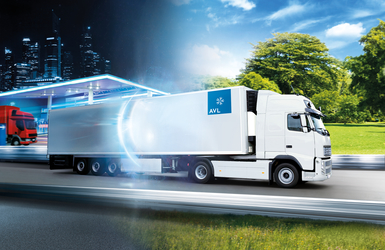 The Challenge
Tailor made and state of the art test program to reach comparable results
How can a well-tailored test program, optimized for the product and the customer needs, be created?
How can a test program, optimized regarding development time for a complex mechatronic system, be run?
How can clear test results, for an efficient development, be created?
---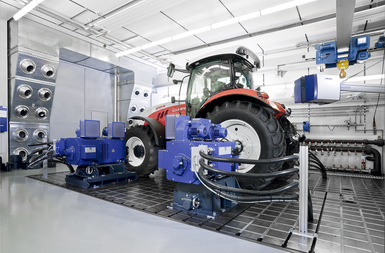 The AVL Solution
Based on customer requirements, AVL develops and executes well-tailored test programs, optimized for the product and customer needs. From functional verification up to durability tests on testbeds and in the field a broad experience is available within AVL. Additionally, AVL offers powerful model based test- and development platforms in MiL, SiL and HiL environment for software controlled, mechatronic systems.
The employment of state of the art test automation technologies guarantees cost optimized testing by concurrent high test coverage and a maximum degree of reusability. The wide range of experience in testing and development within AVL guarantees a competent and professional processing of AVLs customers' requirements.
---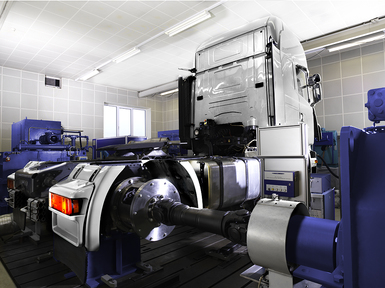 The Added Value
Development partner with deep knowledge for tractor validation and its components
Procedures and tools optimized for tractor validation
Test benches for components and complete vehicles
Fully developed and proven plant models
Development and production of controls out of one hand
Robust controls design and cost effectiveness
High quality development focus and judgment with strict controls quality gate integrated into the development process
Overall process and supplier management
---
References
Tractor development until SOP for European and US Market
Seasonal field tests with tractor fleet under real conditions
Verification and validation of tractor cooling system
Chassis component test and improvements of structural parts
Software validation in specific test cases and field applications
NVH optimization
Fine tuning of calibration
Development and test of safety functions for SOP for German OEM
HiL test environment for AVL BMS
HiL BMS system validation on HiL and battery tester
OBD validation for heavy duty truck engine on HiL
BSW software validation on HiL of 8 gear automatic transmission
Multiple HiL testbed configurations for e-drive applications
---