{name=downloadList, data=, type=selection_break, options=[], mainTitle={name=mainTitle, data=, type=text, options=[]}, sectionList={name=sectionList, data=, type=selection_break, options=[], sectionIcon={name=sectionIcon, data=download, type=list, options=[]}, sectionName={name=sectionName, data=, type=text, options=[]}, downloadFiles={name=downloadFiles, data=, type=selection_break, options=[], LinkTitle={name=LinkTitle, data=, type=text, options=[]}, CTALink={name=CTALink, data=, type=text, options=[]}, DownloadFile={name=DownloadFile, data=, type=document_library, options=[]}}}}
true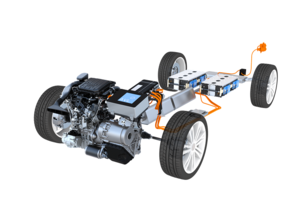 Excellence through experience
Powertrain Design
The ever-increasing demand for clean and sustainable powertrains is driving the refinement and evolution of powertrain concepts, including the traditional ICE. With these improvements comes increased complexity.

Managing the interrelationships of the engine, transmission, electric motor, battery and controls requires a comprehensive approach to development. An approach that includes competitive, market-tailored solutions that can be delivered on schedule.

At AVL, with our decades of experience and a global network of more than 400 powertrain design experts, we understand the powertrain development process. Working closely with you to address your unique needs, our teams undertake a key role in your development structure. Using simulation to frontload development tasks we ensure product function, cost and quality at all stages, from combustion and mechanical development to production engineering and even supplier management.

With the experience gained from 160 powertrain design projects, from 2-wheelers up to passenger cars, diesel, gasoline and hybrid engines each year, and with 10 complete powertrain systems designed annually, we have a solid foundation for delivering excellence for our customers. Additionally, 10% of our turnover is invested in R&D annually, which leads to the registering of approximately 60 patents each year.
---
---