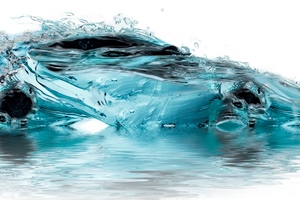 First time right
Passenger Car Transmission Calibration
Drive efficiency, save time and cut cost with AVL's experience and toolset
Emissions, CO2 reduction, fuel consumption and energy efficiency are the big drivers of modern powertrain development. To achieve the desired goals in each of these areas optimizing the interaction of the transmission and the engine or e-motor is vital.

The result is that the powertrain is becoming more complex in all areas, including the transmission. This complexity is reflected in the number of gears, driving modes and degrees of comfort which are increasingly required. All of which need calibration.

Additionally, with the explosion in the number of vehicle derivates, it is important that transmission, engine and e-motor calibration processes become more efficient. This is in order to meet rapidly increasing development demands such as productivity, time to market, and cost.
Managing Complexity

At AVL we have spent more than a decade developing tools and methodologies to manage this complexity. Supporting every transmission calibration task, from shift strategy to shift quality optimization, gear scheduling and mode selection, our tools cover all modern powertrain topologies.

We have designed tools and methodologies to support the daily work of your calibration team, ensuring the highest quality of results. Improving, monitoring and reporting on calibration progress, they offer support for any kind of transmission, hybrid and e-vehicle calibration. Helping you meet your targets, the covered activities include:
Shift quality and strategy benchmarks
Footprint calibration development and assessment
Base calibration
Shift strategy calibration
Shift quality calibration
Diagnosis
Interface check
Single shift quality deep dive analysis
Comfortable or sporty driveability
Fuel efficiency
Safety, diagnostics and reliability
Deep dive calibration analysis
Control development support
Operating strategy
Mode change and coordination
System monitoring
CO2 reduction
Increased battery life
Individual driveability
Safety management
An Independent, Holistic Approach


AVL is an independent powertrain calibration partner to the automotive industry. Decades of experience and a global network of experts gives us the know-how to provide services for the development of all elements of modern powertrains. This includes battery development, fuel cell, e-machine, engine, transmission and controls.

And it also gives us the ability to take a deep look into individual parts or the complete system. This holistic approach, which considers the entire vehicle and its ecosystem, enables us to identify critical cross influences of all parameters. We do this using a Design of Experiments (DoE) approach, which enables activities such as test planning, automated test execution and empirical model-based calibration of driveability (ACD).

This methodology allows us to see which components, systems or activities strengthen or weaken specific vehicle characteristics, allowing us to optimize vehicle operation, fuel consumption, energy efficiency and to reduce the time to market. With our efficient methods and task-specific tools, we support all future frontloading activities for conventional powertrain development as well as electrified and pure electric powertrains.
---