Go back
3. März 2016
Oldtimerfabrik Classic, Neu-Ulm, Germany
Teilen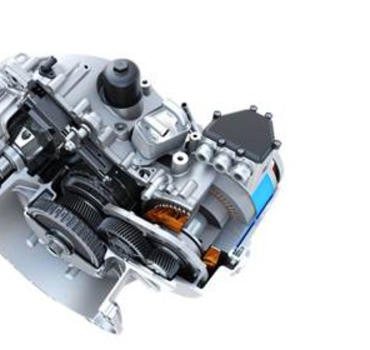 Teilen
3. März 2016
Oldtimerfabrik Classic, Neu-Ulm, Germany
Review
---
Die Zukunft des Getriebes

Zu einer Premierenveranstaltung lud die AVL am 3. März nach Neu-Ulm in die Oldtimerfabrik Classic ein. Beim ersten AVL Getriebe Tech Day konnten sich knapp 200 Experten und Führungskräfte von OEMs, Zulieferern und Komponentenherstellern in einer einmaligen Atmosphäre über zukünftige Getriebearchitekturen und deren Anforderungen austauschen. Neben den Keynotes von Prof. Dr. Karsten Stahl, Forschungsstelle Zahnrad- und Getriebebau der TU München, und von Dr. Robert Fischer, Executive Vice President der AVL List GmbH, bot die Veranstaltung hochinteressante Vorträge zu den Themen Getriebekonzepte, NVH-Simulation, Mechanikentwicklung inklusive Test sowie Getriebesoftware, Kalibration und Benchmarking. Darunter auch ein Gastvortrag der GETRAG GmbH über den erfolgreichen Einsatz von AVL CRUISE im Entwicklungsprozess. Zentrales Thema der Veranstaltung war die zukünftige Rolle von hochintegrativen Hybridgetrieben für den Powertrain der Zukunft und die besonderen Anforderungen, die sich aus diesen Konzepten ergeben. Die begleitende Fachausstellung unterstrich noch einmal die Rolle der AVL als anerkannter Getriebespezialist.
Info Point
Veranstaltungsort / Venue
Oldtimerfabrik Classic
Lessingstraße 5
89231 Neu-Ulm
Vortragssprache / Conference Language
Deutsch / German
Teilnahmegebühr / Registration fee
Die Teilnahme am AVL Getriebe Tech Day 2016 ist kostenlos.
Participation to the AVL Transmission Tech Day 2016 is free of charge.
Anmeldung / Registration
Bitte melden Sie sich ausschließlich online an.
Please register online.

Bei Fragen wenden Sie sich bitte an / For further information please contact:
AVL Deutschland GmbH
Torsten Philipp
Frankfurter-Ring 213
80807 München
Deutschland
Telefon: +49 89 307497 405
Mobil: +49 151 15154731
AVL-Getriebe-Tech-Day-2016@avl.com
AVL Veranstaltungskalender
---
Speakers
Keynote-Speaker: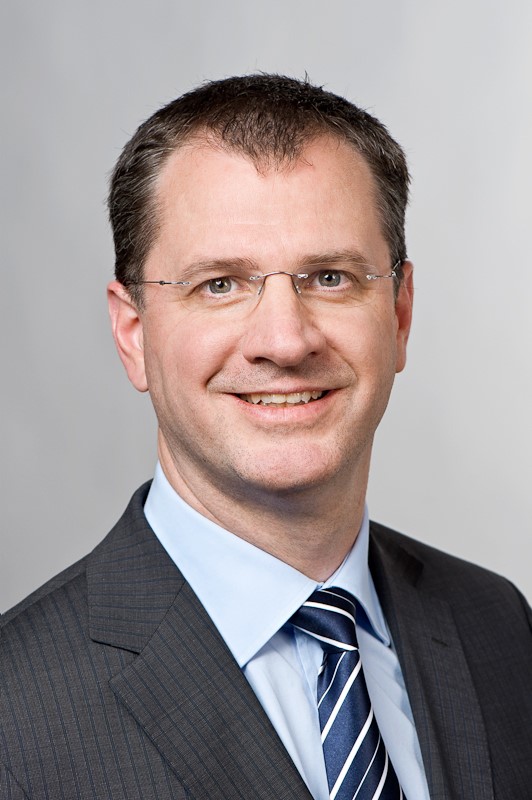 Prof. Dr.-Ing. Karsten Stahl
Forschungsstelle Zahnrad und Getriebebau (FZG) der TU München
Prof. Stahl studierte an der TU München und promovierte 2001 zum Thema Grübchentragfähigkeit einsatzgehärteter Verzahnungen. Zwischen 2001 und 2010 war er in verschiedenen Funktionen bei der BMW AG in Deutschland und England tätig; zuletzt als Leiter der Vorentwicklung und des Innovationsmanagements im Bereich Antriebs- und Fahrdynamiksysteme. Seit 2011 ist er Leiter des Lehrstuhls für Maschinenelemente und der Forschungsstelle Zahnrad und Getriebebau (FZG) an der Technischen Universität München. Neben der Tätigkeit in Beiräten diverser Fachzeitungen und wissenschaftlichen Tagungen ist Prof. Stahl Vize-Präsident der VDI International conference on gears.
Eröffnungsvortrag: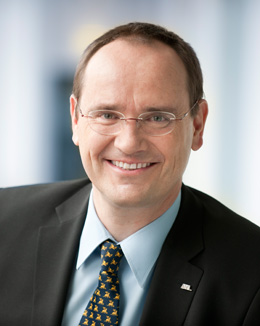 Dr. Robert Fischer
Excecutive Vice President
AVL List GmbH
---
Review
Der AVL Getriebe Tech Day 2016 in Neu-Ulm ist eine technische Veranstaltung in der Mitte des automobilen Süddeutschland. Fachvorträge und die begleitende Ausstellung sprechen Experten, Entscheidungsträger und technische Führungskräfte gleichermaßen an. OEMs, Zulieferer und Komponentenhersteller können sich hier über zukünftige Getriebearchitekturen und deren Anforderungen austauschen und die AVL als Getriebespezialist kennenlernen. Lassen Sie sich diese Gelegenheit nicht entgehen und treffen Sie uns im Frühjahr 2016 in der einmaligen Atmosphäre der Oldtimer-Fabrik in Neu-Ulm.
The AVL Transmission Tech Day 2016 is a technical conference held in Neu-Ulm, in the middle of the automotive heart of southern Germany. Technical presentations together with an accompanying exhibition addresses powertrain experts, decision makers as well as technical management. It's an event where OEMs, suppliers and component manufacturers can discuss about future transmission concepts and get the chance to learn about the AVL transmission competences. Don't miss this opportunity and join us in spring 2016 in the unique atmosphere of the "Oldtimer-Fabrik" in Neu-Ulm.
Beim AVL Getriebe Tech Day am 03. März 2016 präsentieren wir Ihnen spannende Vorträge zu den Themen:
Getriebeauslegung und Entwicklung
Testing
Simulation
Getriebe-Software
Kalibration
Darüber hinaus können Sie sich in der angegliederten Ausstellung über technische Highlights informieren.
The AVL Transmission Tech Day 2016 addresses the following topics with dedicated technical papers:
Transmission development
Testing
Simulation
Transmission software
Calibration
The accompanying exhibition presents additional technical highlights.
---
Location
Oldtimerfabrik Classic, Neu-Ulm, Germany
---