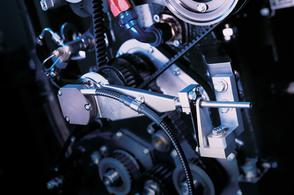 Angle Encoders 365C/X/R are highly accurate optical pickups for angle-based indicating measurements and torsional analyses on IC-engines.
Adapts. Acquires. Inspires.
Your high-speed, modular data acquisition platform
This new platform combines indicating, optical and e-Power analysis technologies into a single package. Improve understanding of individual...
Know exactly where you are!
Precise rotation angle measurement in the vehicle or on the testbed
The angle encoder 366C is designed for the acquisition of angle marks on a rotating shaft, which are then transferred via fibre optical cable and...