{attributes={}, name=downloadList, data=, type=selection_break, options=[], optionsMap={}, mainTitle={attributes={language-id=en_US}, name=mainTitle, data=Discover more, type=text, options=[], optionsMap={}}, sectionList={attributes={}, name=sectionList, data=, type=selection_break, options=[], optionsMap={}, sectionIcon={attributes={language-id=en_US}, name=sectionIcon, data=newsletter, type=list, options=[], optionsMap={newsletter=Newsletter, download=Download, software=Software, white-paper=White Paper, webinar=Webinar}}, sectionName={attributes={language-id=en_US}, name=sectionName, data=Contact Us, type=text, options=[], optionsMap={}}, downloadFiles={attributes={}, name=downloadFiles, data=, type=selection_break, options=[], optionsMap={}, LinkTitle={attributes={language-id=en_US}, name=LinkTitle, data=Get in touch with our experts, type=text, options=[], optionsMap={}}, CTALink={attributes={language-id=en_US}, name=CTALink, data=https://www.avl.com/web/guest/registration-cta?articleId=13343541&groupId=10138, type=text, options=[], optionsMap={}}, DownloadFile={attributes={language-id=en_US}, name=DownloadFile, data=, type=document_library, options=[], optionsMap={}}}}}
false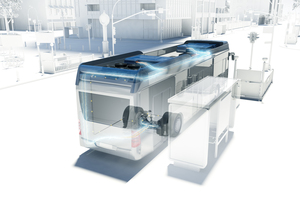 Boosting zero-emission transportation efficiency
Electrified Component Integration
Bringing the latest technology to all truck and bus applications
Meeting growing market and legislative demands for reduced emissions drives both system complexity and the need for overall vehicle efficiency. To tackle resulting increases in development effort and costs, OEMs need a development partner who can provide system solutions at both the system and the vehicle level. At AVL, we have many years' experience helping OEMs tackle these challenges. In addition, we have the know-how to handle the complexities involved in developing the increasing number of powertrain variants that the market demands. Furthermore, our global network of experts and facilities ensures our customers meet the legal requirements of different global markets and manage component availability.

A Changing Landscape

We assist OEMs in answering some of the biggest questions facing this rapidly-changing industry. Our tools and processes help you define the most appropriate electrified powertrain concept for your application needs – including component specification, supplier management and system integration. With our holistic approach, we cover all aspects of this complex topic.

At AVL, we employ a consistent and highly efficient approach to electric powertrain development. The AVL integration solution optimizes the interaction of subsystems and components for optimum system performance, efficiency and traceability. Balancing vehicle requirements, powertrain specifications and production costs, we help you set targets and choose the best technology to meet them. Additionally, we can support you in meeting upcoming emission, noise and CO2 legislation.

Simplifying the Process

With our significant powertrain experience, our own controls and software library, and our supplier independence, we can help you choose and manage suppliers. Integrating components on functional, mechanical, electrical and thermal levels with verification and validation on the virtual testbed allows the early detection of quality issues. This approach brings cost-effective zero-emission transport within reach in the short term, with reduced time-to-market.
---