{attributes={}, name=downloadList, data=, type=selection_break, options=[], optionsMap={}, mainTitle={attributes={language-id=en_US}, name=mainTitle, data=Discover more, type=text, options=[], optionsMap={}}, sectionList={attributes={}, name=sectionList, data=, type=selection_break, options=[], optionsMap={}, sectionIcon={attributes={language-id=en_US}, name=sectionIcon, data=newsletter, type=list, options=[], optionsMap={newsletter=Newsletter, download=Download, software=Software, white-paper=White Paper, webinar=Webinar}}, sectionName={attributes={language-id=en_US}, name=sectionName, data=Contact Us, type=text, options=[], optionsMap={}}, downloadFiles={attributes={}, name=downloadFiles, data=, type=selection_break, options=[], optionsMap={}, LinkTitle={attributes={language-id=en_US}, name=LinkTitle, data=Get in touch with our experts, type=text, options=[], optionsMap={}}, CTALink={attributes={language-id=en_US}, name=CTALink, data=https://www.avl.com/web/guest/registration-cta?articleId=13343369&groupId=10138, type=text, options=[], optionsMap={}}, DownloadFile={attributes={language-id=en_US}, name=DownloadFile, data=, type=document_library, options=[], optionsMap={}}}}}
false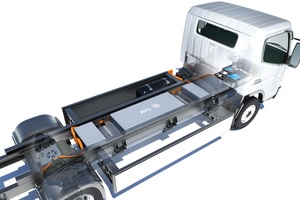 Best cost and performance
AVL Truck and Bus Electrification Solutions
Clean powertrain solutions for commercial applications
Increasingly stringent global GHG, pollutant and CO2 emissions legislation are demanding significant increases in vehicle efficiency. Electrification of the powertrain is an answer to this challenge, but with it come new obstacles and opportunities.

From choosing the right technology for each application, to the management of development costs, and delivering efficient powertrain solutions in the short-term. The industry is facing an array of new questions.

Tailored Solutions

Tailormade to the specific needs of each customer, each AVL electrification solution balances years of electric powertrain development with global industry know-how. Smart and cost-effective, our solutions cover the development of every type of electrified powertrain for trucks and buses. These range from all mild hybrid varieties (12V, 24V, 48V, 60V) to full hybrid and pure electric systems (400V, 600V, 800V). We aim to deliver the best performance and to meet current and future emission targets.

A Model-Based Approach

Employing a model-based development approach and a modular design philosophy, development costs and time-to-market are kept to a minimum. A synergistic approach to system interaction and AVL's unique validation methodology keep product quality high while keeping warranty risk low.

Advanced energy management systems ensure the best energy efficiency and driving range, with electric and hybrid powertrain development solutions based on profound industry expertise. Alongside our battery, fuel cell and e-drive services, our broad e-mobility know-how is backed up by our unique worldwide calibration and testing infrastructure.
---