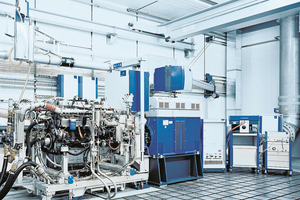 Testen und Validieren/Motor
Emissionszertifizierung
Die Emissionszertifizierung von Verbrennungsmotoren, die in Nutzfahrzeugantriebssträngen zum Einsatz kommen, wie beispielsweise in LKW, Bussen, stationären oder mobilen Maschinen oder als Großmotoren in Schiffen oder Stromgeneratoren, erfolgt anhand von Abgasemissionen an einem Motorenprüfstand.

Angesichts der weltweiten technischen Richtlinien und Verordnungen müssen beim Motortestsystem spezielle Messprinzipien, Mess- und Testverfahren sowie die Datennachbearbeitung berücksichtigt werden.

Die Testsysteme für die Motoremissionszertifizierung von AVL erfüllen alle diese Anforderungen.
Go to All Solutions
---
Products & Services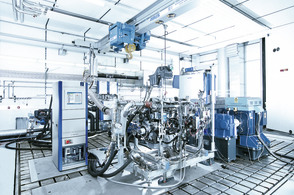 Emission Regulation is moving forward. Euro 6 has arrived in Europe, 40CFR1065 and 40CFR1066 in the US as well as the new Worldwide Light Duty Test...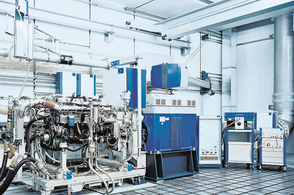 AVL bietet eine komplette Bandbreite an Lösungen für die Verifizierung von On- und Off-Road-LKW-Motoren basierend auf den gegenwärtigen und...