Go back
10th AVL International Commercial Powertrain Conference
May 21 - 23, 2019
Stadthalle Graz, Graz, Austria
Share
Register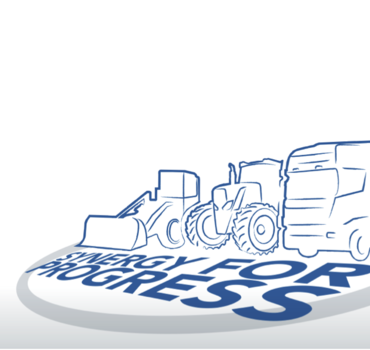 Share
May 21 - 23, 2019
Stadthalle Graz, Graz, Austria
Register now!
10th AVL International Commercial Powertrain Conference
Register
Download App
---
Roadmap to drive the future
The powertrain diversification
The 10th AVL ICPC will tackle the challenges that the commercial vehicle industry is facing globally. How will emission legislation, trend for electrification and digitalization affect the powertrains of the future?
Topic
We invite you to join us at the 10th AVL International Commercial Powertrain Conference – ICPC – a platform to discuss common challenges and opportunities of truck, agricultural and construction equipment OEMs, organized by AVL in cooperation with SAE International.

The conference will address the powertrain diversification the industry needs for meeting ever stringent environmental, legislative and economic targets in a fast-changing competitive environment.

The keynote session, with the roadmap to drive the future and the implications on logistics, environment, and economics sets the scene for the conference. Experts from the three powertrain industries will tell us what lies ahead in powertrain development, what can still be achieved with combustion engines and transmissions to reduce CO2, and what is the potential of vehicle and machine electrification to achieve zero emissions. Digitalization is the game changer, both on-road and off-road. The closing round table discussion will try to find answers if the commercial powertrain industry will continue with steady evolution or be threatened by disruption with severe implications on the companies' success, job security and the economy.

We are once again looking forward to an exciting event, an opportunity to meet and network with many representatives of the leading companies of the three powertrain industries including their strong supplier base. ICPC is known for interesting discussions both in the conference and the social events.
---
Agenda
Wednesday May 22, 2019
Chair: Ulrich Walter
9:00-9:15
Welcome & Introduction to the ICPC
Dr. Marko Dekena, Executive Vice President, Off-Road Business Unit, AVL List GmbH
On-road and off-road industry in turmoil?
9:15-10:00
Roadmap to Drive the Future - The Powertrain Diversification
Matthias Horx, Founder of Germany's Think Tank for the Future, The Zukunftsinstitut
10:00-10:30
Technologies and Infrastructure Needed for Sustainable Logistics
Prof. Dr. Helmut Zsifkovits, Chair of Industrial Logistics, University of Leoben
10:30-10:50
Break
10:50-11:20
What Is Needed to Ensure Efficient and Clean Road Transport?
Dorothee Saar, Head of Transport and Air Quality, Deutsche Umwelthilfe e.V.
11:20-11:50
Economic Implications:
Impact of E-Mobility on Supply Chain and Related Market Expectation
Gerhard Stempfer, Manager Electrification, ZF Friedrichshafen AG
11:50-12:30
Panel Discussion
12:30-14:00
Lunch Break including Possibility to Attend a Guided Tour through the Exhibition
Innovative ICE and EAS Solutions
Chair: Ulrich Walter
Vehicle and Machine Electrification
Chair: Heimo Schreier, AVL List GmbH
14:00-14:30
Innovative EAS Technologies in Development for On-Road and Off-Road Applications
Rolf Brück, Member of the Management Board, Continental Emitec GmbH
Fuel Cells: A Profitable Zero-Emission Solution for Heavy Duty Trucks
William Resende, Global Product Manager Fuel Cells, Heimo Schreier, Dr. Alexander Schenk, Martin Ackerl, AVL List GmbH
14:30-15:00
ICE Optimized for Off-Road Hybrid Powertrain
Dr.-Ing. Markus Schwaderlapp, Senior Vice President Research and Development, Dr.-Ing. Paul Grzeschik, Deutz AG
Commercial vehicle battery solutions
Krzysztof Paciura, Technical Project Lead - Electrification Engineering, Cummins Inc.
15:00-15:30
Development and Testing of an Innovative Gas Engine for Heavy Duty Applications
Stefano Golini, David D'Amato, Sergio Giordana, Paolo Grosso, Diego Iudice - FPT Industrial, Anton Arnberger, Gernot Hasenbichler – AVL, Davide Paredi – Politecnico di Milano, Peter Grabner - TUG
The Smart eCVT Hybrid System for 2020+ Commercial Vehicle Application
Dr. Zhiqiang Lin, Executive Vice President, Song Zhang, Tao Chen, Zhengsong Mao, Guangxi Yuchai Machinery Co., LTD
15:30-16:00
Break
16:00-16:30
Potentials for Friction Reduction with Commercial Vehicle Engines – Contribution of the Power Cell Unit
Dr.-Ing. Andreas Pfeifer, Vice President Engine Systems and Components, Mahle GmbH, M.Sc. Tobias Funk, Dr.-Ing. Thomas Deuß, Dipl.-Ing. Holger Ehnis, Mahle International GmbH
Tractor/Implement Systems – The Next Generation
Dr.-Ing. Joachim Sobotzik, Electric Drive Engineering Services, John Deere European Technology Innovation Center, Craig Puetz, John Deere Global Tractor Engineering USA
16:30-17:00
Lowest CO2 Emissions despite Zero Impact NOx
Gernot Graf, Head of Development & Calibration Commercial Vehicle and Large Engine, AVL List GmbH
Panel Discussion
17:00-17:30
Panel Discussion
17:30
End of Day 1 and Shuttle Transfer to the Hotels
18:30
Shuttle Transfer from Hotel to AVL Social Evening at Graz Airport
19:00
AVL Social Evening
Thursday May 23, 2019
Contributions to Reduce CO2 - On-Road and Off-Road
Chair: Ulrich Walter
9:00-09:30
The Initiative of the AG Machinery Industry for CO2 Emission Reduction
Dr. Eberhard Nacke, Head of Product Strategy, Claas KGaAmbH
09:30-10:00
Long Haul Truck Powertrain Control for Low Emission and Fuel Consumption in Real Traffic Conditions
Alois Danninger, Manager Engine Controls, AVL List GmbH
10:00-10:30
Discussion
10:30-11:00
Break
Digitalization - The Game Changer, On-Road and Off-Road
11:00-11:30
Impacts of Digitalization on the AG Industry
DI Dr. Markus Baldinger, Managing Director, Dr. Martin Follmer, Pöttinger Landtechnik GmbH
11:30-12:00
ADAS and Autonomy for Trucks - A Look into the Future
Ozan Nalcıoğlu, Alper Tekeli, Guvenc Barutcu, Berzah Ozan, Ford Otosan – Ford Otomotiv A.S.
12:00-12:30
Digital Twins - Prerequisites and Implications on CE Architectures and Platforms
DI Dr. Thomas Fischinger, Digitalization Consultant, Wacker Neuson Beteiligungs Gmbh
12:30-14:00
Lunch Break including Possibility to Attend a Guided Tour through the Exhibition
Commercial Powertrain Industry: Evolution or Disruption?
14:00-14:30
Powertrain Trends and Developments in the Commercial Vehicle Industry
Dr. Carl Hergart, Director Powertrain and Advanced Engineering, Paccar Inc.
14:30-15:00
Value Creation in the Commercial Powertrain Industry
Dr. Albert Neumann, Managing Director, Strategy Engineers
15:00-15:30
Round Table Discussion
15:30-15:40
Closing Remarks
DI Rolf Dreisbach, Executive Vice President, On-Road Business Unit, AVL List GmbH
15:40
End of Conference
---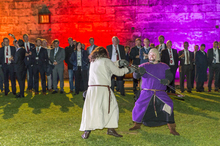 Evening Program
Visit to AVL Headquarters and Welcome Reception
See you at AVL Headquarters on Tuesday, May 21st, 17:00. The attendance is free for conference participants. At 19:00 the Welcome Reception will take place at the SKYBAR Graz and will offer a great view over the roofs of Graz. Shuttle bus service from AVL Headquarters to SKYBAR Graz and to conference hotels.

Social Evening
The evening event on Wednesday, May 22nd, 2019, at 19:00 will offer another great opportunity to network with your peers. Enjoy a special experience at the hangar of Graz Airport. Shuttle bus service will be available.

Please fine here the directions to the Social Evening.
---
Exhibition
Be part of the 10th AVL ICPC 2019 and use this excellent opportunity to show your products and services to the experts of the commercial vehicle, agricultural machinery and industrial equipment industry.
Find here the many presentation possibilities incl. our Special Spring Package available in April only. To register please use our registration form.
Should you have any questions or need more information please contact AVL Event:
+43 316 787 972 or event@avl.com
---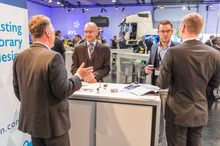 Info Point
Conference Office
AVL List GmbH
Hans-List-Platz 1
8020 Graz
Austria

Tel.: +43 316 787-927
E-Mail: event@avl.com

Conference Venue
Stadthalle Graz
Messeplatz 1
8010 Graz
Austria

Conference Fee
€ 1,590.– plus VAT, Students € 130.– plus VAT
Free of charge for members of the press
Fees include proceedings, two lunches and snacks, social evening events

Conference Language
English (no simultaneous translation)

Conference proceedings
An order form for conference proceedings is available here.

Hotel Reservation
Please use Hotel Reservation
A free Shuttle Service from the hotels to Stadthalle Graz will be provided.

Arrival
By plane: Graz-Thalerhof
By train: Graz Main Station
By car: See map of Graz

Taxi
Phone: +43 (316) 28 01
Phone: +43 (316) 878
Phone: +43 (316) 889

Please find here the bus shuttle plan.
---
Hotel Reservation
---

Hotel Reservation





AVL has blocked rooms at designated host hotels and has made every effort to secure the best possible room rates for you at this event.

To ensure you get the best room rates please book via this link

The showed rates will be available until approx. four weeks before the event. So please make sure to book a room on time.

Attendees who have booked a room via the link will be automatically considered for the bus shuttle to the different locations.
---
Sponsors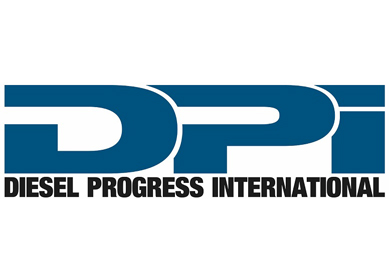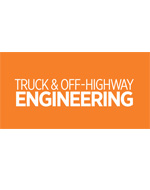 ---
Review
THE FUTURE OF THE POWERTRAIN lies in sustainable commercial vehicles.
Powertrain diversification was the main topic at the anniversary edition of the prestigious ICPC conference. In cooperation with SAE International, AVL invited around 180 representatives of manufacturers and suppliers for trucks, buses, agricultural engineering and construction machinery from 22 nations to discuss current challenges in the global commercial vehicle industry in mid-May. As a widely renowned, cross-sectoral platform, the international conference helps OEMs as well as technology suppliers to identify and unlock mutual synergies. In the accompanying trade exhibition, AVL showcased a selection of promising technologies. Apart from the exhibited batteries, e-axles and fuel cells, there were also virtual and simulation areas, where visitors had a chance to explore some fascinating topics.
Held for the tenth time, the three-day conference offered high-ranking representatives of industry and science a platform to catch up on the latest technical solutions and meet new potential partners for synergies at the ICPC side events organized by AVL.
Many high-level experts shared their expertise about current and upcoming emission legislations, electrification and digitalization trends with us:
Futurologist Matthias Horx from the Zukunftsinstitut talked about how he chose to comprehend technology in terms of dynamics and evolution and outlined a roadmap for the future
Dorothee Saar from Deutsche Umwelthilfe e.V. (Environmental Action Germany) outlined the challenges that need to be addressed to ensure efficient and clean transportation
Gerhard Stempfer, ZF Friedrichshafen AG, talked about the effects of e-mobility on the supplier chain
Alois Danninger, AVL Manager Engine Controls, explained what type of drive control is needed in long-haul trucks to lastingly reduce emissions and fuel consumption in real traffic conditions.
Ozan Nalcioglu, Engineering Director of Ford Otosan, talked about the game-changing potential of digitalization and in that context shared his views on the future of ADAS for trucks.
Krzysztof Paciura from Cummins Inc. presented the commercial vehicle battery solutions
Dr.-Ing. Markus Schwaderlapp and Dr. Ing. Paul Grzeschik ,Deutz AG addressed the ICE optimized for off-ooad hybrid powertrains
Dr.-Ing. Joachim Sobotzik from John Deere European Technology Innovation Center showed the Tractor/Implement System
Stefano Golini, FPT Industrial, showed the application of development and testing of an innovative gas engine for heavy duty trucks
Dr. Carl Hergart, Paccar Inc., explained the latest powertrain trends and developments in the commercial vehicle industry
We are looking forward to the next International Commercial Powertrain Conference in 2021 to exchange the latest developments and review the solutions applied to meet current challenges.
---
Location
Stadthalle Graz, Graz, Austria
---