{attributes={}, name=downloadList, data=, type=selection_break, options=[], optionsMap={}, mainTitle={attributes={language-id=en_US}, name=mainTitle, data=Discover more, type=text, options=[], optionsMap={}}, sectionList={attributes={}, name=sectionList, data=, type=selection_break, options=[], optionsMap={}, sectionIcon={attributes={language-id=en_US}, name=sectionIcon, data=newsletter, type=list, options=[], optionsMap={newsletter=Newsletter, download=Download, software=Software, white-paper=White Paper, webinar=Webinar}}, sectionName={attributes={language-id=en_US}, name=sectionName, data=Contact us, type=text, options=[], optionsMap={}}, downloadFiles={attributes={}, name=downloadFiles, data=, type=selection_break, options=[], optionsMap={}, LinkTitle={attributes={language-id=en_US}, name=LinkTitle, data=Get in touch with our Simulation experts!, type=text, options=[], optionsMap={}}, CTALink={attributes={language-id=en_US}, name=CTALink, data=https://www.avl.com/web/guest/registration-cta?articleId=12973921&groupId=10138, type=text, options=[], optionsMap={}}, DownloadFile={attributes={language-id=en_US}, name=DownloadFile, data=, type=document_library, options=[], optionsMap={}}}}}
false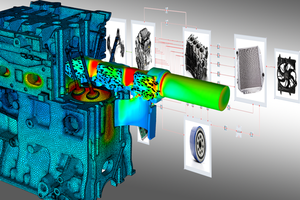 Thermal Load and Thermal Management Simulation
AVL offers a complete set of tools consisting of AVL BOOST™, AVL CRUISE™ M, AVL EXCITETM and AVL FIRE™ M, to facilitate the seamless development and optimization of component and assembly thermal analysis and vehicle system and sub-system thermal management and related control strategies.

With its exhaustive capabilities the AVL Tools enable its users to perform a comprehensive thermal analysis of existing designs, to optimize them as well as to develop new, innovative solutions from scratch while avoiding exceeding material limits. This way component, assembly and system functionality and durability is ensured.

Thermal analysis and thermal management simulations addressed with AVL's tools include:
Engine performance simulation and heat release
Reaction chemistry in and thermal analysis of exhaust gas aftertreatment components
Flow and heat transfer in cooling and oil circuits
Thermal flow in the engine compartment
Determining heat transfer between fluids and structure
Component and assembly thermal load analysis

ICE and conventional powertrain components
Electrified powertrains and their components incl. batteries, fuel cell, e-machine, power electronics
Heat shielding

Vehicle thermal management system and sub-system simulation
Simulation for Quenching
Quenching is used in the production of cast or otherwise-produced metal components. In particular, immersion or direct quenching processes are widely adopted procedures in the automotive and aerospace industries to minimize the formation of undesirable thermal and transformational gradients, which may lead to increased distortion and cracking.
---